Japanese girl group FAKY have released their latest single, 'Futakoito', crafted by Vocaloid producer Aqu3ra. The new track, released on Wednesday, February 2, is accompanied by a gorgeous illustrated music video.
'Futakoito' is the campaign song for 'Ox-Head Village', a new horror movie by 'Ju-On' creator Takashi Shimizu that stars actress Kōki, who has been turning heads in her first movie role. This follows FAKY's campaign song for Shimizu's 2021 film in the same series, 'Suicide Forest Village'.
Shimizu commented on 'Futakoito', "The lyrics in this song about 'another me (myself)' are indeed the hidden theme of this movie. In an era where social media allows any of us to become someone else, can the two sides of the ego coexist? Will you struggle and be sucked in? Can you hold on to the essence of yourself?
"Thank you Aqu3ra for putting together the pieces of this movie. And thank you FAKY for collaborating with me once again!"
Aqu3ra is an up-and-coming young Vocaloid producer with eight smash-hit songs on Japanese video-sharing site Niconico. 'Futakoito' is a challenging new song that blends FAKY's pop style with Aqu3ra's Vocaloid production skills, an addictive balance of dark and light that is impossible to forget.
Aqu3ra commented, "This song is a tie-up with the film 'Ox-Head Village', and I felt a link between the themes of the film and the recent distance we all feel from one another during the covid-19 pandemic. The song is based on that feeling.
"I sent FAKY a demo of the song with guide vocals sung by a Hatsune Miku Vocaloid, and I was so excited when they returned a version to me that glowed with their unique singing style. I hope you will listen to this song, which begins with a profound atmosphere drenched in emotion from the members of FAKY, before introducing refreshing harmonies in the chorus. I think the song shows a new side to FAKY while maintaining their strong identity. Please enjoy it."
FAKY member Lil' Fang commented, "I have always enjoyed listening to Vocaloid music and watching 'Sang_it' videos, so I'm honored to have the chance to make a FAKY song with someone who hails from that culture. This was Aqu3ra's first time to produce a girls' unit like us, but I think the inorganic beauty of Vocaloid and the unique style of FAKY made for a wonderful chemical reaction."
---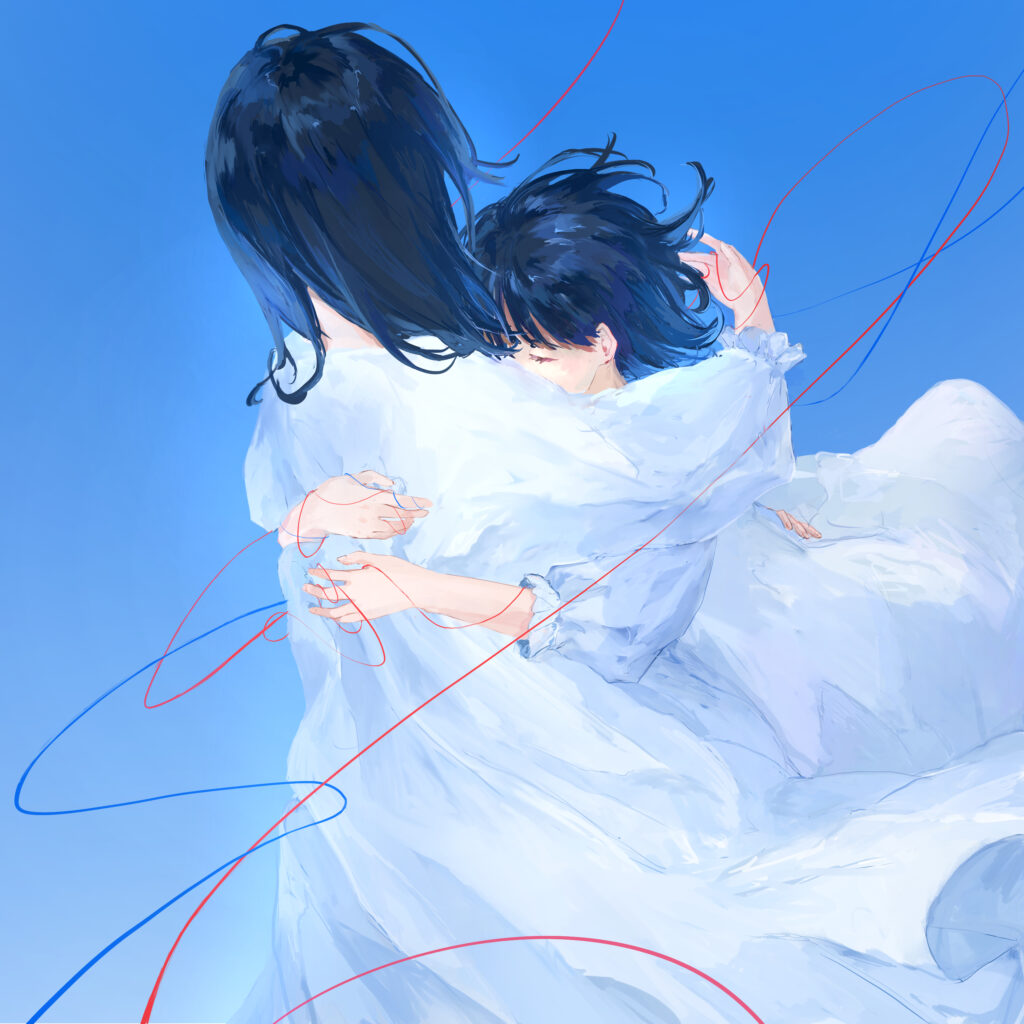 Futakoito
■ Download and streaming links: LINK
---
Official Website
Official Instagram
Official YouTube
Official Twitter
Official Facebook
---