On May 17, 2023, Kyary Pamyu Pamyu held a concert at The Novo in Los Angeles.
This is her first world tour in five years. Fans created a long line hours before the show started, excited to see what she has in store for this show.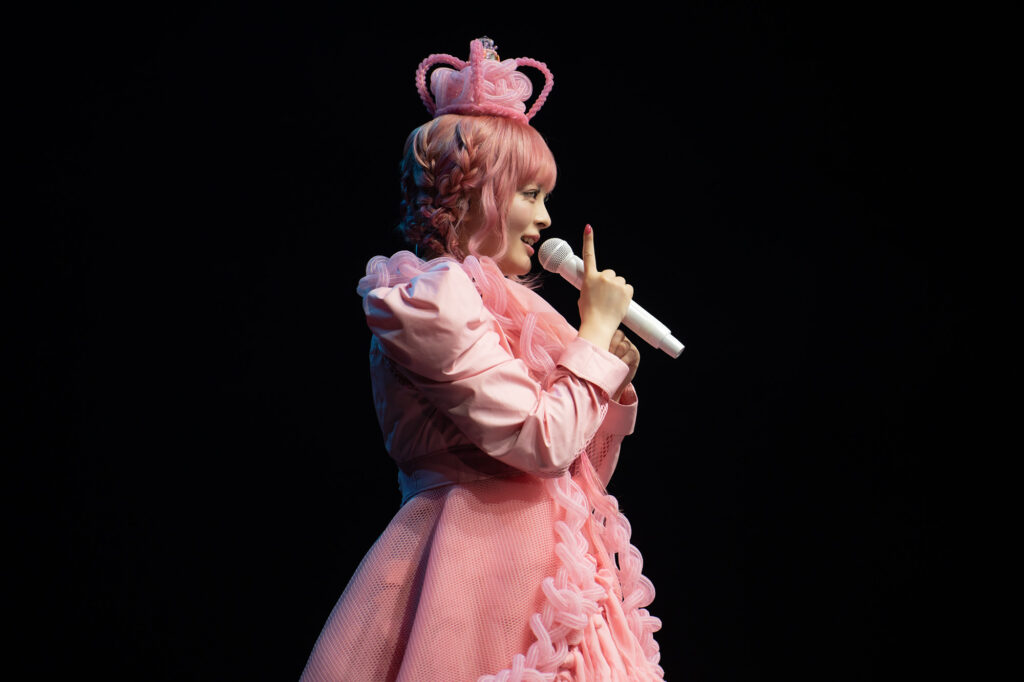 The opening act was Moe Shop, a French DJ / track maker, who hyped up the crowd with his own unique take on music. He played a variety of songs including "CANDY CANDY (Moe Shop Remix)" and a remix of "Invader Invader", a perfect set for KPP fans.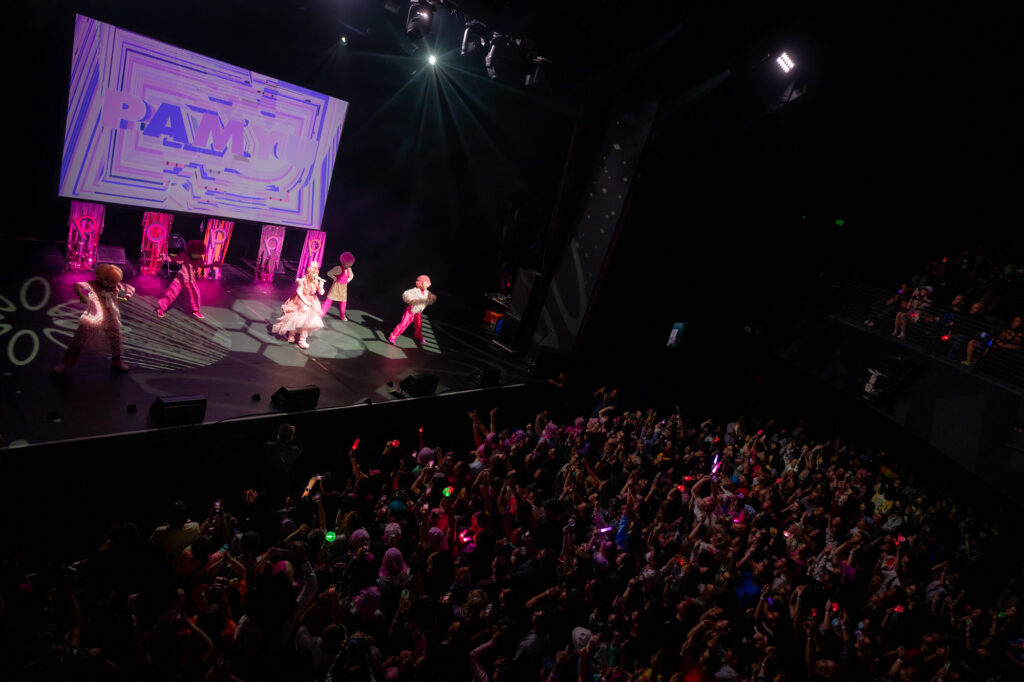 The theme of this world tour is "pink". Using the lovely color in her makeup and dresses, she created a sparkling world that showcased the endless possibilities of pink.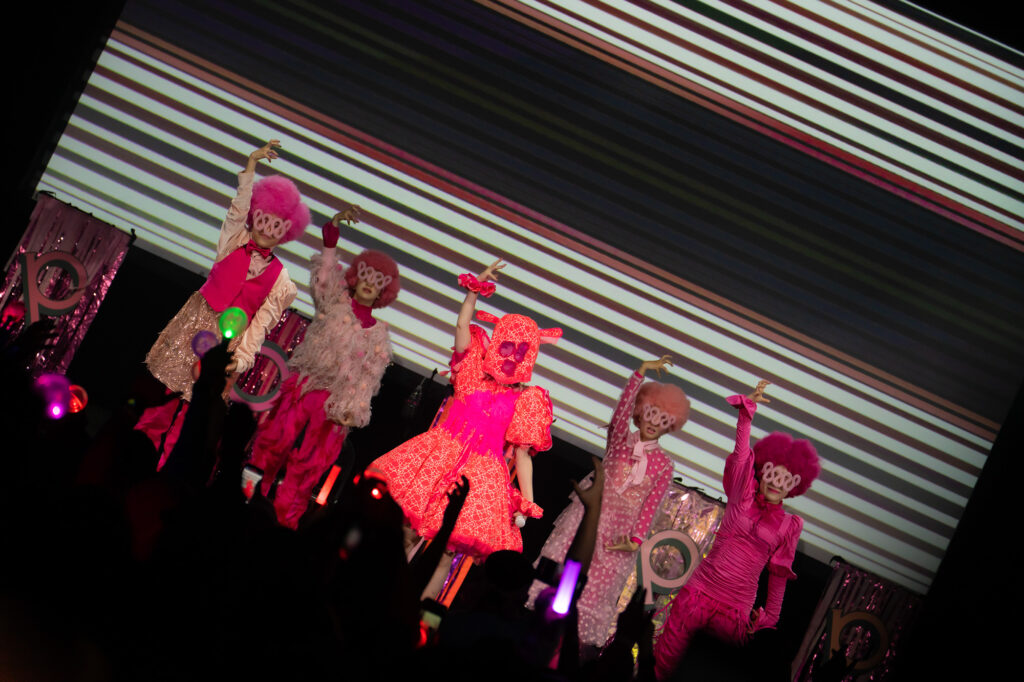 This concert was one where the audience could enjoy the history of KPP's music, with the set including tracks such as the nostalgic "CANDY CANDY" and her newest single "Isshin Doutai". The fans' energy level never waned throughout the 18-song set, with endless smiles and screams of excitement.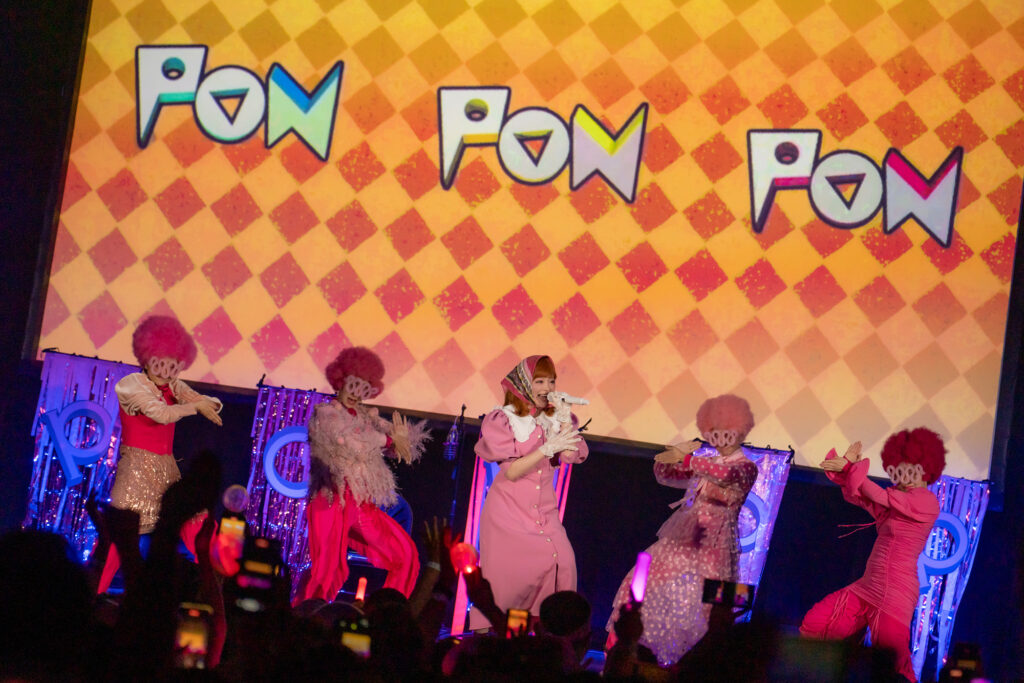 Next month, Kyary Pamyu Pamyu will be embarking on the Europe portion of her world tour. She will also be performing at the world-renowned festival "PRIMAVERA SOUND 2023" in Spain. In July, she will have a solo concert at the famous Hibiya Park in Japan. KPP has continued to evolve ever since her artist debut in 2011 and we are excited to continue following her future endeavors to spread the Japanese pop culture to the world.
by Maya Kuraki
---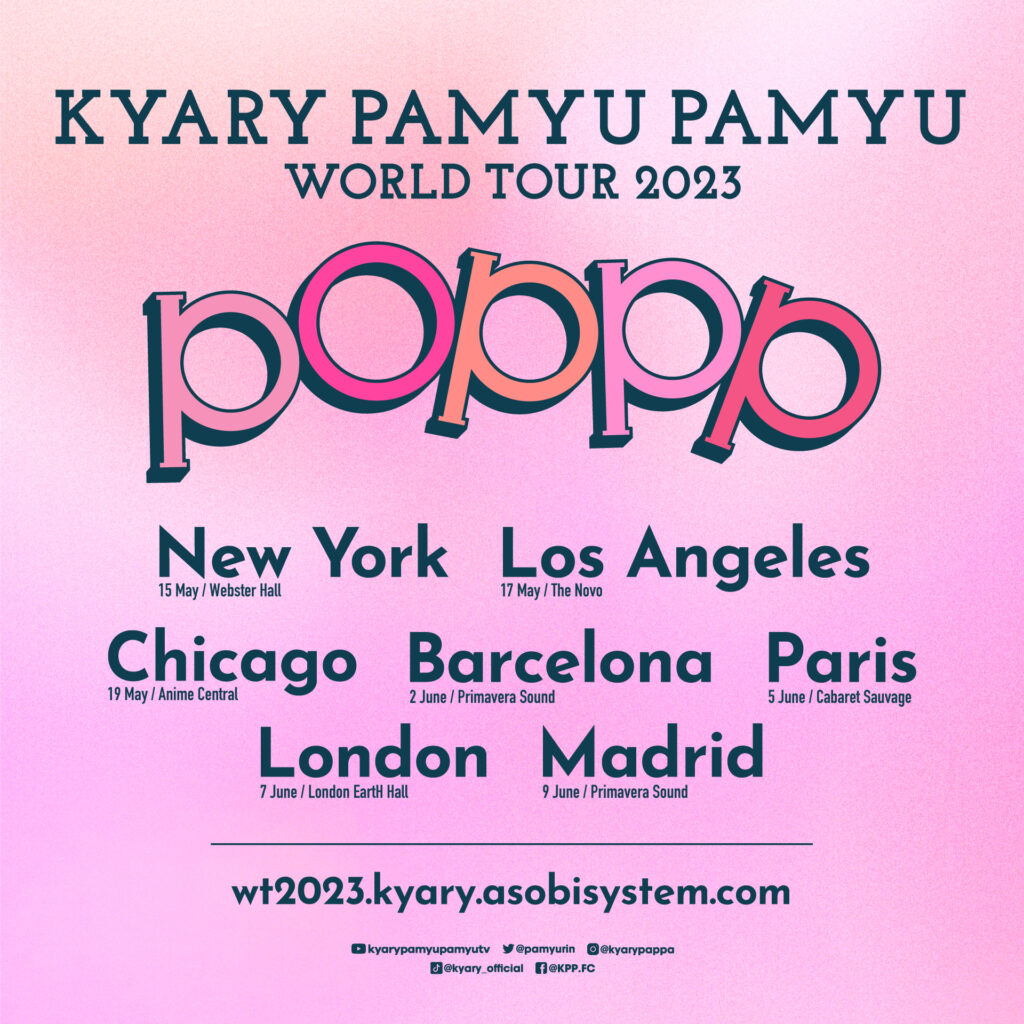 Kyary Pamyu Pamyu WORLD TOUR 2023 – POPPP –
Mon 15 May 2023
Webster Hall (New York, USA) – FINISHED
Wed 17 May 2023
The Novo (Los Angeles, USA) – FINISHED
Fri 19 May 2023
"Anime Central" (Chicago, USA) – FINISHED
Fri 2 Jun 2023
"PRIMAVERA SOUND 2023 Parc del Forum"
(Barcelona, Spain) – BUY TICKET
Mon 5 Jun 2023
Cabaret Sauvage
(Paris, France) – BUY TICKET
Wed 7 Jun 2023
London EartH Hall
(London, UK) – BUY TICKET
*This event is for 16 and over
Fri 9 Jun 2023
"PRIMAVERA SOUND 2023 Ciudad del Rock"
(Madrid, Spain) – BUY TICKET
---
Official website
Instagram
Twitter
YouTube
TikTok
Facebook
---