Is there anything more mentally refreshing for summer than haunted houses?
If there is ever such a thing, it should be the JAPANESE haunted houses!
The Japanese name for a haunted house is Obakeyashiki, which literally means a house full of ghosts (or monsters). Japanese Obakeyashiki as a form of entertainment was not developed recently but actually dates back to the 1830s, as early as when the first western simulated haunted house "Chamber of Horrors" was created in London by Marie Tussaud. The earliest Japanese haunted house was installed inside a private residence, but soon got more popularity as part of Japan's traditional Kabuki performance. Japan has always been obsessed with horror stories and all forms of entertainment adaptations based on them. Judging from countless titles of world famous thrillers made in Japan, it is not hard to imagine that Japan never runs out of new ideas (and most of them are exclusive to the Japanese culture) for haunted houses, combining the most scary ghost stories, settings, latest technology (including VR and 3D) and a diversity of horror elements to stimulate and frighten your senses.
Wanna give it a try to the Japanese style haunted houses to chill your summer? Check out below some of the most intimidating haunted houses in Japan!
1. Fuji-Q Highland Super Scary Labyrinth of Fear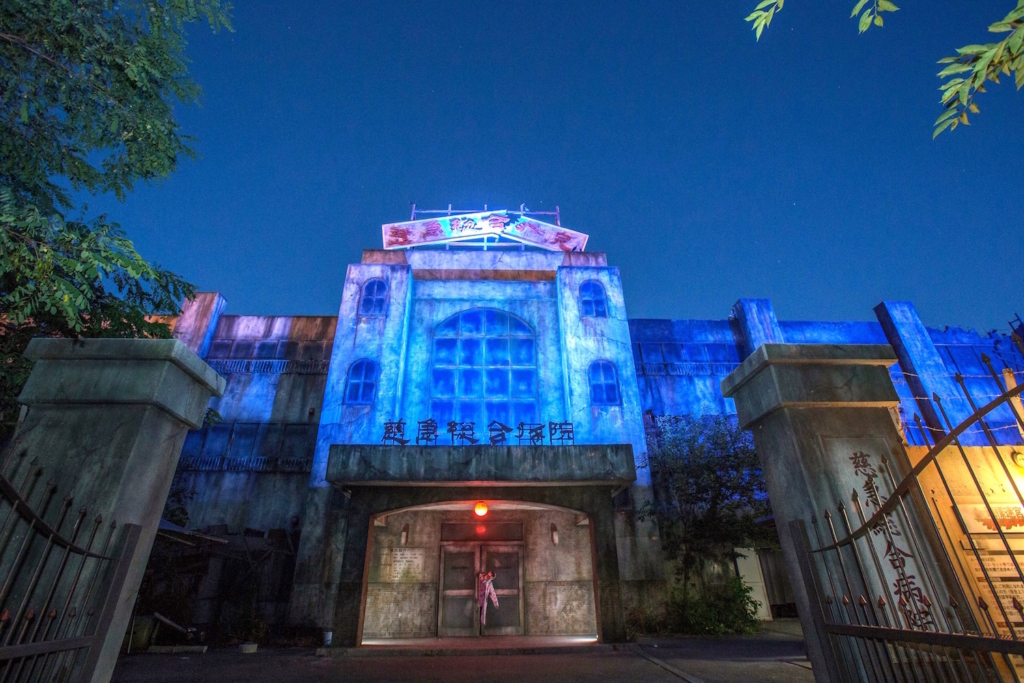 Boasting the infamous theme of an abandoned hospital, Fuji-Q Highland Super Scary Labyrinth of Fear has been visited by hundreds of thousands of horror lovers from both Japan and overseas. It is also said to be the longest and most scary haunted house of the walk-through type, with an entire walking distance of 900 meters, and takes anywhere from 30 to 50 minute to finish the whole tour depending on the walking speed of each visitor. Since it is an abandoned hospital rather than an only-one-floor maze, it requires visitors to walk up and down stairs from time to time, adding more thrill and uncertainty to the already spooky place. It is written explicitly on the website that visiting the attraction on one's own is NOT ALLOWED. First grade students or younger are not allowed either. What's more, for those visitors who are extremely scared of haunted houses but insist on entering, a spare pair of underpants is recommended to be carried with them.
The Fuji-Q Highland haunted house has been refurbished multiple times during the past years, and changed its theme slightly each time, while the basic setting and story has never changed: the hospital named "Jikyuu General Hospital" used to be among the most reputable hospitals in Japan, but their top doctors were engaged in creating an elixir that enables people to live perpetually. However, the experiments failed and doctors started to kill their patients in delirium, finally turning the whole hospital into a massacre. You could basically picture what the haunted house would look like from this background. The building actually just experienced another modification last month with a new theme of "Bloody Hospital of Human Bones", which means you will have the opportunity to challenge the latest version of this famous place if you decide to visit Fuji-Q Highland this summer. With the intimidating new name, the maze applies visual elements, sounds, smell, low temperature, as well as darkness to provide an ultimate thrilling experience where visitors would suffer with all five senses. Some of the titles of the past refurbishments include "Super Scary Labyrinth of Fear–The longest and most scary haunted house in the whole world", "Super Scary Labyrinth of Fear–The Abandoned Tabooed Old Building", "Super Scary Labyrinth of Fear–Entire Darkness Haunted House", and also the last theme before this modification that lasted for the past two years, "The Harshest Haunted House". Did you just shudder only by hearing all these names?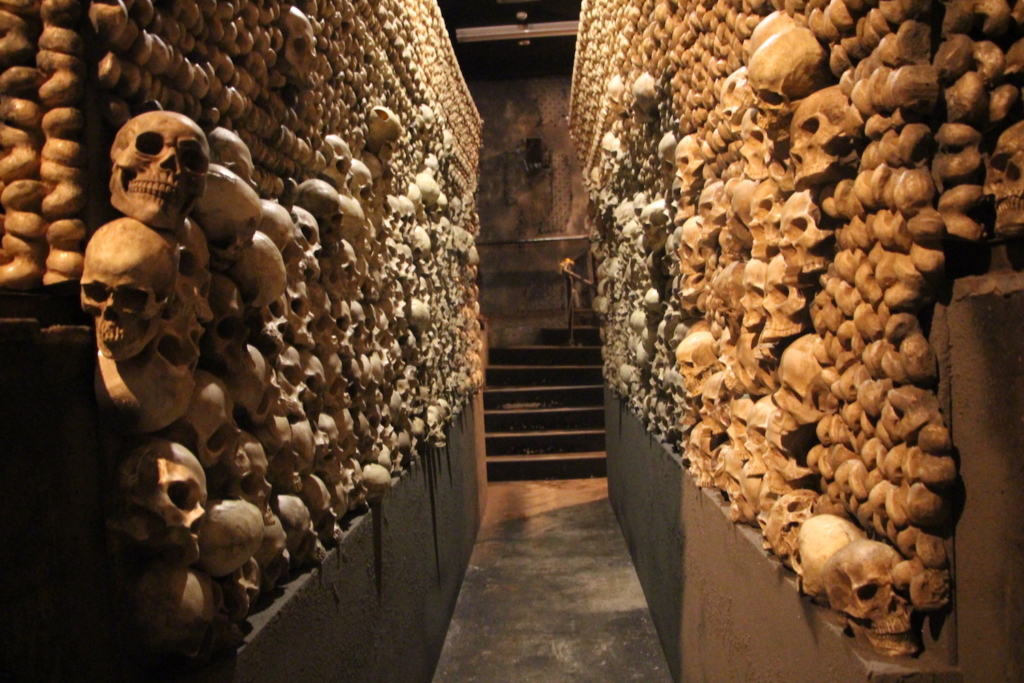 Based on personal experience of several YouTubers, bloggers and TV talents who have visited this attraction, it's extremely scary and long, and because it's super dark and the whole room is only lit by some creepy greenish light, everything inside drives you crazy. Visitors have to keep alert at every corner and when climbing the stairs, since ghosts could jump out from anywhere. Also according to the visitors, although it was not bright inside, the lighting is adjusted perfectly to the point that you could just observe clearly every detail of the organs, mortuary and operating tools. Sounds scary enough and not sure if you could make it till the end? Fortunately, we've got a plan B. Whenever you feel too uncomfortable to stay, there are exits in each several meters for visitors to drop out of the game so it's totally your own choice.
Below is the official description and some rules of this haunted house taken from their website:
Enter this renewed and improved spooktastic maze!
Traverse dark passages, escape sealed rooms, and witness sights, sounds, and smells that will make you feel your primal fear.
Can you handle it? 900 meters of pure terror!
– Elementary school students must be accompanied by a guardian (middle school or older)
– Preschoolers may not enter this attraction.
– Guests may not enter alone.
Check out the address and information of Fuji-Q Highland Haunted House below if you plan to take a visit!
Address: 5-6-1 Fujikyu-Highland, Shinnishihara, Fujiyoshida, Yamanashi Prefecture
Access: Walking distance from Fuji Q Highland Station
Opening Hours: 9:00am ~ 6:00pm / Summer 8:30am ~ 8:00pm
Website:
https://www.fujiq.jp/special/senritsu/
2. Daiba Kaiki School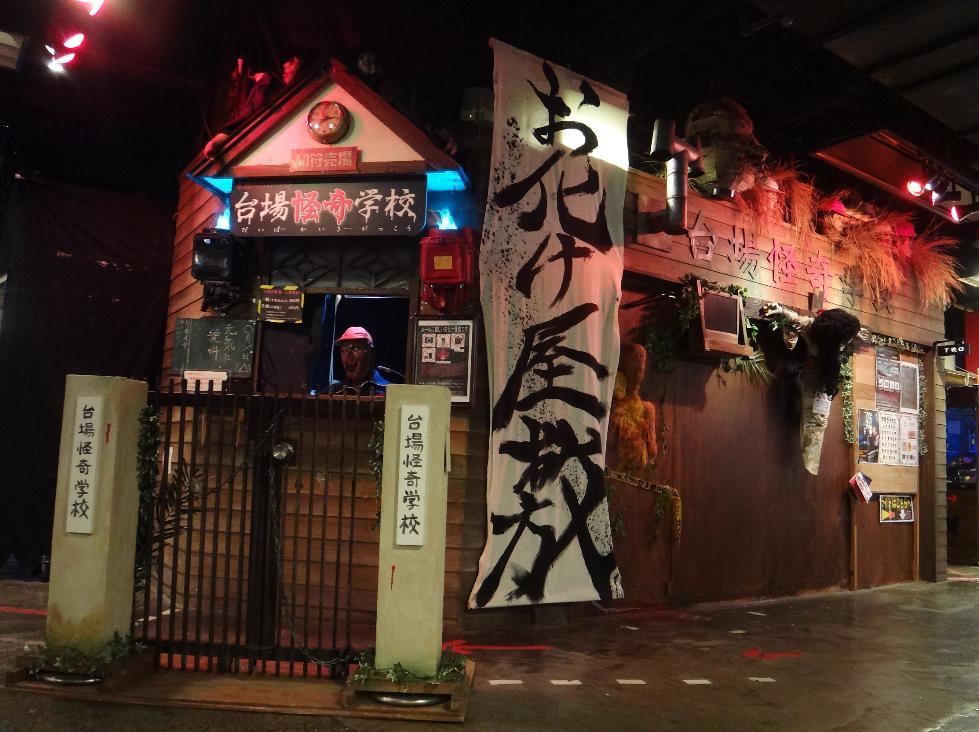 The Daiba Kaiki School, literally means "the peculiar school in Daiba" is reformed from the previous haunted house in the same place, Kaiki Haunted House. The theme of the previous attraction was to search a girl who entered the haunted house and never came back about 50 years ago, and offer a memorial service to her spirit. The theme of getting into an old haunted house was very fresh at that time and gained great popularity. The place soon rose to fame as the most scary Japanese haunted house second only to the one in Fuji-Q Highland. There was also one time when the setting and actors got too real and carried away that the number of customers decreased.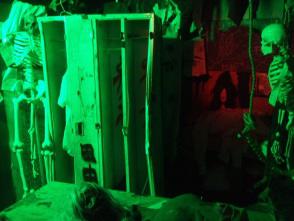 After the Kaiki Haunted House was shut down, Kaiki School replaced it in the same place since 2006. Kaiki School was built centering around the story where a mass suicide happens in an elementary school. The current mission for visitors is to offer food to the dead children's spirits. This attraction is also donating parts of their business profits to Inochi No Denwa (literally means the hotline to save lives), a nonprofit organization in Japan that provides counseling services to people who intend to suicide. Aside from creepy, over-the-top scary events for limited periods of time (I won't put too many details here though, since I have personally been here before and it was the most scary 10 minutes in my life that I don't even want to recall), the haunted house has also released their original theme song, and sell original souvenirs such as bloody fingers and stickers of their ghost characters among an array of "peculiar" merchandise.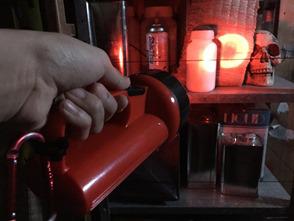 According to the information board displayed in front of the attraction, many celebrities have visited Kaiki School including Satou Takeru, Miura Haruma, Murakami Shingo and more.
Check out the address and information of Daiba Kaiki School:
Address: Decks Tokyo Beach Seaside Mall 4F, 1-6-1, Daiba, Minato, Tokyo, Japan
Opening Hours: 11:00am ~ 9:00pm Every day
Website: http://obakeland.net/
3. Maboroshi Exhibitions
Maboroshi means phantom and dream in Japanese, and the exhibition (or the open park) is built out of an abandoned botanical garden. This place is actually not a haunted house but full of weird and otherworldly art objects with elements of both ancient and modern (sometimes even futuristic) times mixed together. Some artists and bands have had their music videos shot here to match their artistic concept. Take a look at Visual Kei band R-shitei's music video Teito Ni Shisu filmed here:
The museum owner is dedicated to promoting the culture of Showa period in Japan so you may get an idea of what Japanese fashion was like 50 to 70 years ago. Make sure to drop by if you are ever in Japan! I might be joining you there since I myself have been looking forward to visiting this weird but beautiful place since a while ago. 
Check out the address and information of Maboroshi Exhibitions:
Address: 1310-1 Futo, Ito, Shizuoka Prefecture 413-0231, Japan
Opening Hours: 9:15am ~ 5:00pm Every day
Website: http://maboroshi.pandora.nu/
---
Posted by Melissa