Thai star STAMP has released his first Japanese-language single, "Jailhouse feat. SKY-HI", on the avex label.
The new song is a Japanese version of the Thai singer-songwriter's hit "Jailhouse rap" which has been viewed over 30 million times on YouTube.
STAMP re-wrote the lyrics in Japanese for the new version and featured his friend SKY-HI on the rap part.
As in the original, the music video is set in "jail", which expresses the concept that the heart is still captured and held by an ex-lover. The video was created remotely by SKY-HI in Japan and STAMP in Thailand.
"Jailhouse feat. SKY-HI" is the first of several upcoming releases in Japan for STAMP, and this is the first time that STAMP has collaborated with SKY-HI since the January release of "Don't Worry Baby Be Happy".
STAMP commented, "This song was originally released in Thai and it's one of my favorite songs. When I first heard SKY-HI's voice, I knew I'd found the perfect person to work with for the Japanese version of this song. I sent the Thai version to SKY-HI and asked him to rap to the beat – but when I heard his wild rap, I felt I needed to
make a heavier arrangement. So this version turned out to be even more forceful."
SKY-HI added, "The original song was the reason I came to know STAMP. When I heard the song for the first time, I remember being shocked and thinking, "Oh, there's actually a song with this kind of groove in Asia!" I was thrilled to work on that song! The fact is stranger than fiction…I am so proud to have collaborated on this song. Fortunately, we were able to record this song together in the studio last year, and perhaps contrasting with the message of the song, the vibes in the studio were
very happy and we had a great time. Let's sing together again soon! I LOVE YOU STAMP!!!"
---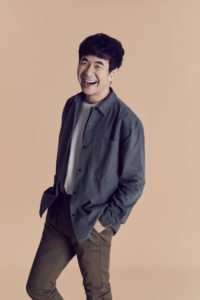 STAMP
STAMP is a singer-songwriter from Bangkok, Thailand. He is a regular at #1 on the Thailand Spotify chart and has more than 120 million views on his YouTube channel. He is a national star and has headlined music festivals with 30,000 people in attendance in addition to appearing in many commercials for global corporations. He also runs his label 123records, where he is not only an artist, but also works as a music producer. He is currently involved as the coach on 4EVE Girl Group Star, the Thai version of the K-Pop girls idol audition show.
Official Website
twitter
YouTube
---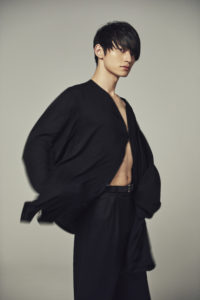 SKY-HI
To have unlimited possibility like the height of the sky. With his unique outstanding rap, dance, vocal, and music skills and genre-bending performances, SKY-HI draws attention from the hip hop scene as well as rock and sub-culture scenes. He is the front man of SUPER FLYERS, a 16 member group with full band, 1 DJ, 4 dancers, and 2 background singers, and produces the group's music, live shows, and even the lighting. Their tours are sold out every time. With his precisely calculated stories and messages, great lyrics with originality and a high degree of perfection, his works are always highly regarded. In and out of the music industry, he is well known as the entertainer SKY-HI.
Official Website
twitter
YouTube
---