Particiating artists as realistic avatars with an exciting virtual performance
The music video for two-time Grammy-nominated DJ/Producer Steve Aoki's remix of 90s dance hit "CAN'T STOP THIS!!" has been released on Aoki's YouTube channel.
CAN'T STOP THIS!! – Steve Aoki Remix" – directed by Yuki Tsujimoto, named one of the top Japanese Motion Graphi Creators (Eizo 100's "Top 100 Visual Artists of 2019") – brought together the participating artists as animated digital avatars due to recent travel limitations.
The virtual production was created with the help of "Future Real 3D AVATAR LAB." using realistic avatars and motion capture data.
"CAN'T STOP THIS!" is a revival (with new lyrics written by Yup'in with RiRi from FEMM) of "CAN'T UNDO THIS!", the classic Japanese dance music scene in the 90's.
The song was released earlier this year by Avex's next generation artists Beverly, FAKY, FEMM, lol, Yup'in, and Kalen Anzai under the group name "REVIVE 'EM ALL 2020".
The song was remixed by Steve Aoki, one of the world's top DJs and producers, who is renowned for headlining music festivals around the world and being an influential multi-Grammy Award nominated artist.
"CAN'T STOP THIS!!" was used as an insert song for M Aisubeki Hito Ga Ite, the hit drama co-produced by TV Asahi and ABEMA.
The dance choreography was created in collaboration between Ryo Noguchi, known for his collaborations with Missy Elliott and will.i.am, and GENDAI, the leader of UNVISION, which won the world championship in the dance competition series WORLD OF DANCE. Computer graphics were created by production company HIYOCOPILOT, known for its distinctive artistic design, and Kota Yamaji of BRDG, an audio & visual collective with fans around the world.
For the past few years, "90's revival" has been a key word in Japan, and revival culture has been attracting worldwide attention. The lyric "Don't Stop The Music!" contains the following messages about the original word "Revival":
---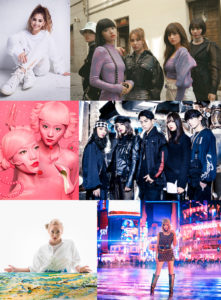 (REVIVE 'EM ALL 2020 / from the SNS of participating artists)
"REVIVAL" means "resurrection, rebirth and recovery".
May the world "REVIVE"…
Don't Stop The Music
#For the Future We Can Dance
Maybe it's in these dark times that music has something to offer.
---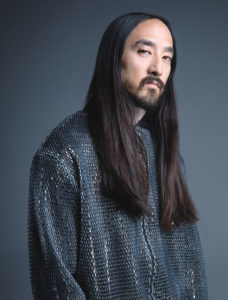 Steve Aoki
Instagram
Twitter
Facebook
---