Japanese singer-songwriter HIRAIDAI has released 'Starbucks, Me and You (English Ver.)' today (Wednesday, December 8) as his latest official holiday collaboration with Starbucks.
The original Japanese-language version of 'Starbucks, Me and You' was released last year as the first ever musical holiday collaboration with Starbucks, featuring lyrics based on festive stories provided by over 3,800 Starbucks customers and baristas. The song was played in Starbucks stores around Japan last year, and this year as well.
This heartwarming song perfectly captures the comforting glow of Starbucks during the holiday season, including references to the iconic gingerbread lattes and red cups that we all know and love, while channeling the feelings of happiness, connection with loved ones and warm emotion that we associate with the festive season.
The new English version of HIRAIDAI's song features lyrics cowritten by globally renowned producer Corey K, along with HIRAIDAI's touring cohorts David King and J'Nique Nicole. The new English lyrics bring a whole new charm to this timeless song.
Since Wednesday, December 1, 'Starbucks, Me and You (English Ver.)' can be heard at Starbucks stores in 13 countries and regions around the Asia Pacific, including Japan (may exclude some stores). Check it out next time you stop in for a coffee!
---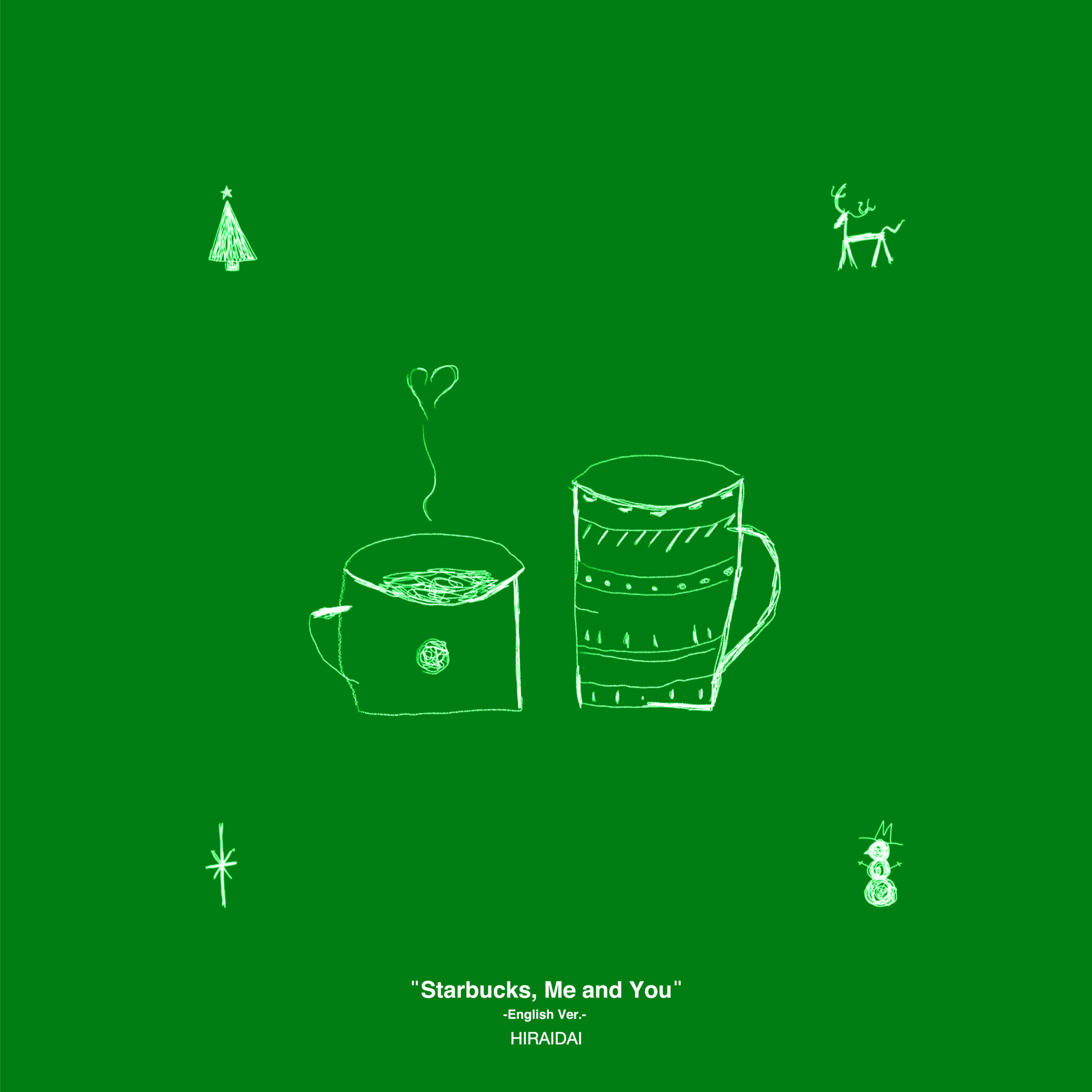 'Starbucks, Me and You (English Ver.)'
■ Download and streaming links: LINK
---
Official Website
Official Instagram
Official Twitter
Official Facebook
Official TikTok
---