This umbrella was invented against the typical idea of umbrella. GAX UMBRELLA(GAX G-1) opens backward and closes backward.
Regular umbrellas make you and car seats wet every time you close your umbrella when you get in and get out of a car. It is very uncomfortable. When you take a train, your umbrella makes even other people wet.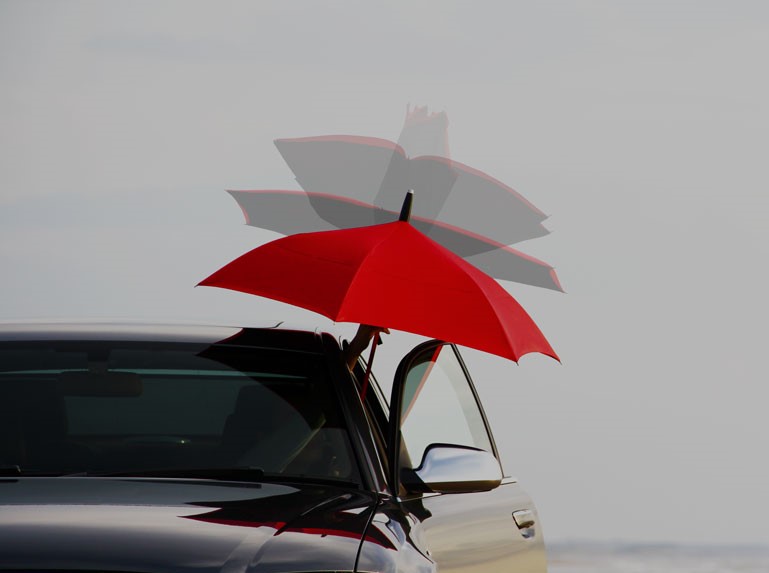 Our lifestyle has changed, and the world is progressing. Why the idea of umbrella hasn't changed for centuries? The company spent about 10 years inventing this GAX UMBRELLA(GAX G-1).
The "Insideout technology" that controls the ribs of the umbrella and moves complexly is the world's first technology.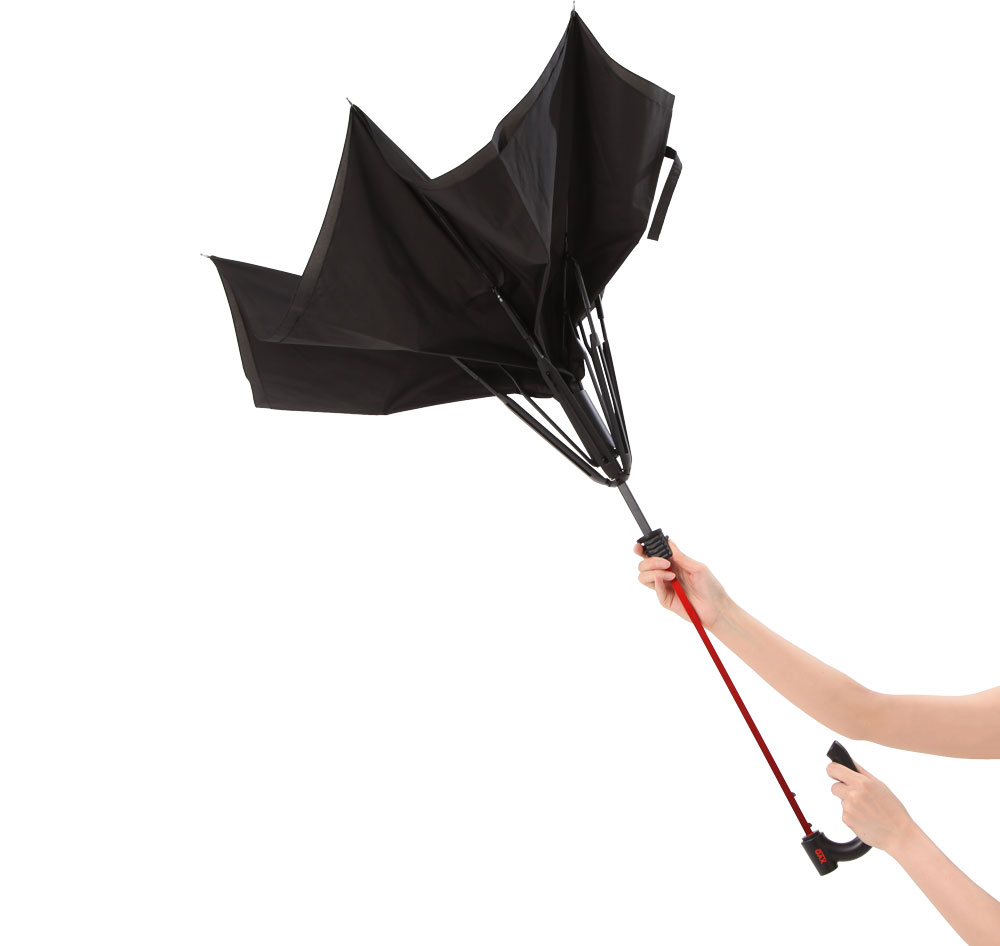 Characteristic of the product
The way you open and close the umbrella is totally opposite to regular umbrellas.
Wet canopy side is able to be folded inside, so it doesn't make you wet.
You can close the umbrella without getting wet when you get in a car.
When you get out of a car, you can open the umbrella just open the car door a little bit.
---
GAX UMBRELLA(GAX G-1) Website
http://gaxumbrella.com
Product Information
Color : CAMELLIA RED×BLACK BAT (Red and Black), BLACK BAT(Black)
Size : Canopy diameter / when it's open about 105cm, Length of main rib / about 60cm, total length / 93cm
Weight: About 630g (as heavy as big men's umbrellas.)
Material : Polyester 100% (canopy)
Total number of ribs : 6
Price : 34,000 yen (tax included)