Critically Lauded Film Made Its World Premiere at the 78th Venice International Film Festival, Followed by North American Premiere at the 46th Toronto International Film Festival
GKIDS announced it will bring INU-OH, the latest feature film from renowned director Masaaki Yuasa (Ride Your Wave, Keep Your Hands Off Of Eizokuen!), to cinemas nationwide starting August 12th. The film made its world debut at the 78th Venice International Film Festival, followed by a North American premiere at the 46th Toronto International Film Festival, marking the lauded director's first invitation to both festivals. Following the film's previous presentation as a work in progress at the 2020 Annecy Film Festival, Yuasa returns to Annecy honored as the patron of the 2022 Mifa campus. The visionary filmmaker will also present the new rock musical at a screening event at the festival.
Featuring character creation from manga artist Taiyo Matsumoto (Tekkonkinkreet), who previously collaborated with Yuasa on the anime adaptation of Matsumoto's series Ping Pong the Animation, the musical animated feature tells the story of the friendship between the legendary 14th century Noh performer Inu-oh, and the blind biwa player Tomona. As the two rise from hardship to stardom through their creative partnership, they also come to break each other's curse.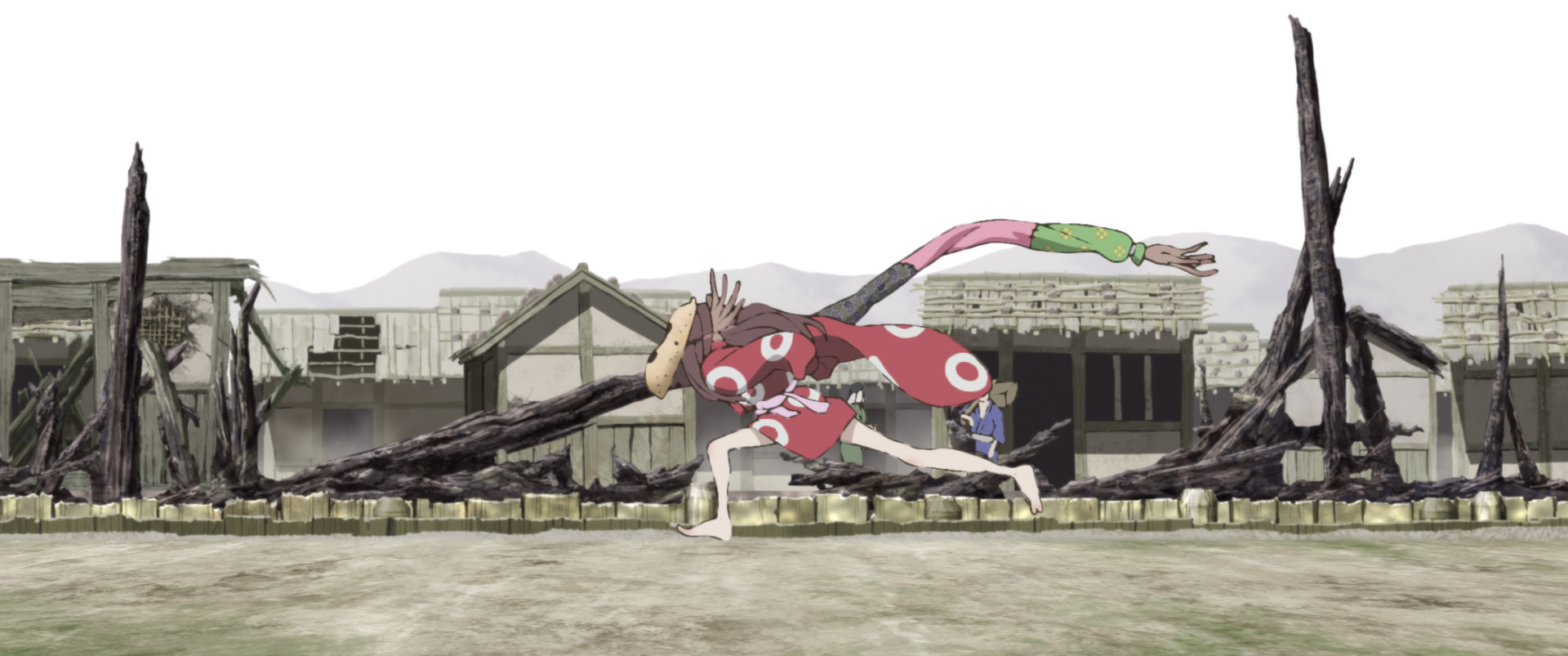 ---
SYNOPSIS
From visionary director Masaaki Yuasa, hailed by IndieWire as "one of the most creatively unbridled minds in all of modern animation," comes a revisionist rock opera about a 14th-century superstar whose dance moves take Japan by storm.
Born to an esteemed family, Inu-oh is afflicted with an ancient curse that has left him on the margins of society. When he meets the blind musician Tomona, a young biwa priest haunted by his past, Inu-oh discovers a captivating ability to dance. The pair quickly become business partners and inseparable friends as crowds flock to their electric, larger-than-life concerts. But when those in power threaten to break up the band, Inu-oh and Tomona must dance and sing to uncover the truth behind their creative gifts.
Featuring character design by Taiyo Matsumoto (Tekkonkinkreet, "Ping Pong the Animation") and awe-inspiring vocals by Avu-chan (Queen Bee) and Mirai Moriyama, INU-OH is a glam-rock ode to the power of music and a forceful statement on artistic freedom from one of animation's singular talents.
---
---