Japan's pioneering record label avex, which has created numerous dance music movements including SUPER EUROBEAT and Cyber TRANCE, launched new dance music brand FUTUREmode on Wednesday, April 20. The project's first three tracks were released over three consecutive days.
FUTUREmode is a new kind of dance music brand that presents talented artists and producers from genres that have evolved uniquely both within the music scene and within Japan – genres with a rich pool of talented artists such as future bass, kawaii future bass and melodic dubstep.
The project launched this week with the following three releases, each of which was accompanied by a music video on FUTUREmode's YouTube channel:
Wednesday, April 20: YUC'e – 'Shiny Starting Line'
Thursday, April 21: you – 'Kimochi Switch'
Friday, April 22: chamrass – 'Urban Nostalgia'
---
About the releases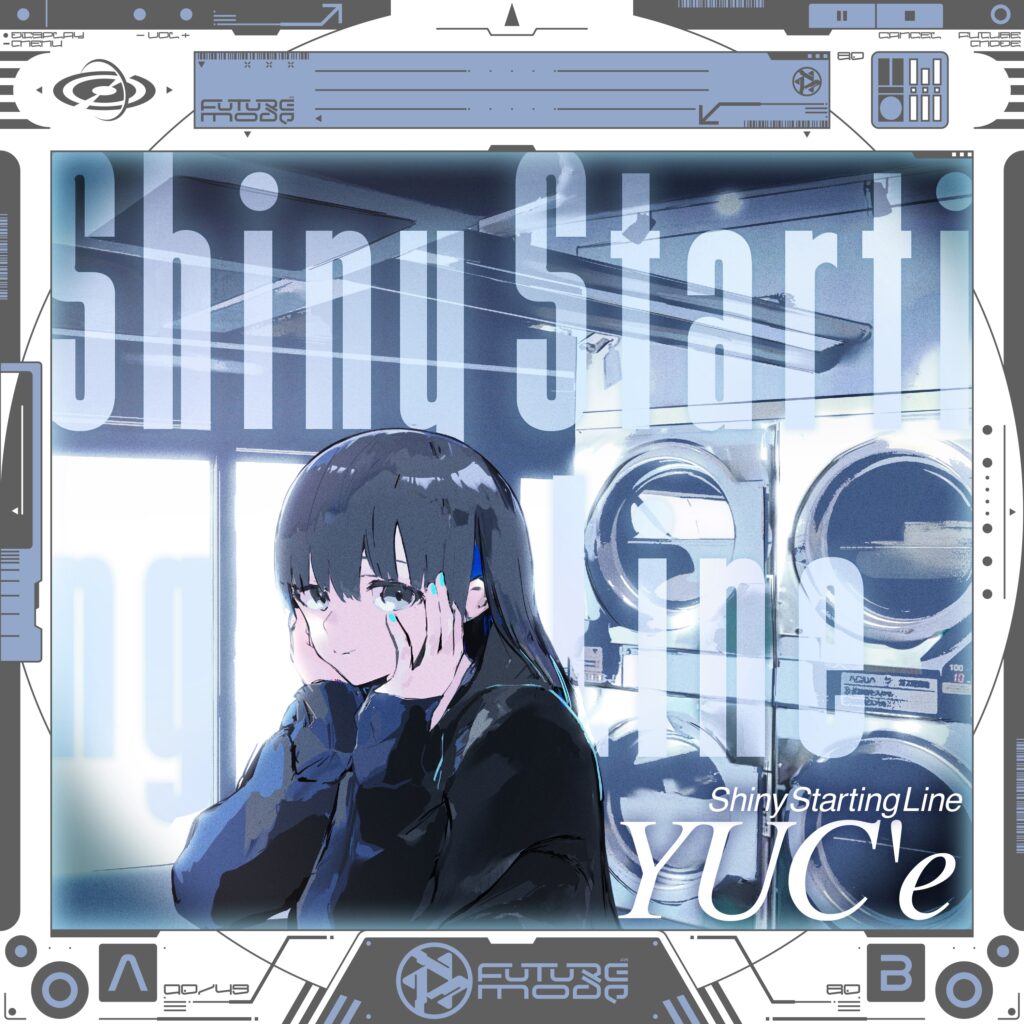 YUC'e – 'Shiny Starting Line' (released Wednesday, April 20)
FUTUREmode's first track – released on the project's launch day – was 'Shiny Starting Line' by YUC'e, a multi-creative artist who handles everything from songwriting to vocals. YUC'e is a globally active artist: Half of her audience on Spotify are based outside of Japan, mainly in the United States.
'Shiny Starting Line' is a portal to YUC'e's world, with lyrics that express the new start we associate with spring – and, of course, the start of this exciting new brand. It is a song that combines the signature sound YUC'e has cultivated with the feeling of expectation that comes with a new beginning.
YUC'e – 'Shiny Starting Line' download and streaming links
In the music video, the pensive "Girl A" sits in a coin laundry, where people of all walks of life converge; beyond the circular mashing-machine windows lined up like the windows of a plane, she gazes at each person's new departure, an emotional scene that expresses the song's sentiment of new beginnings.
---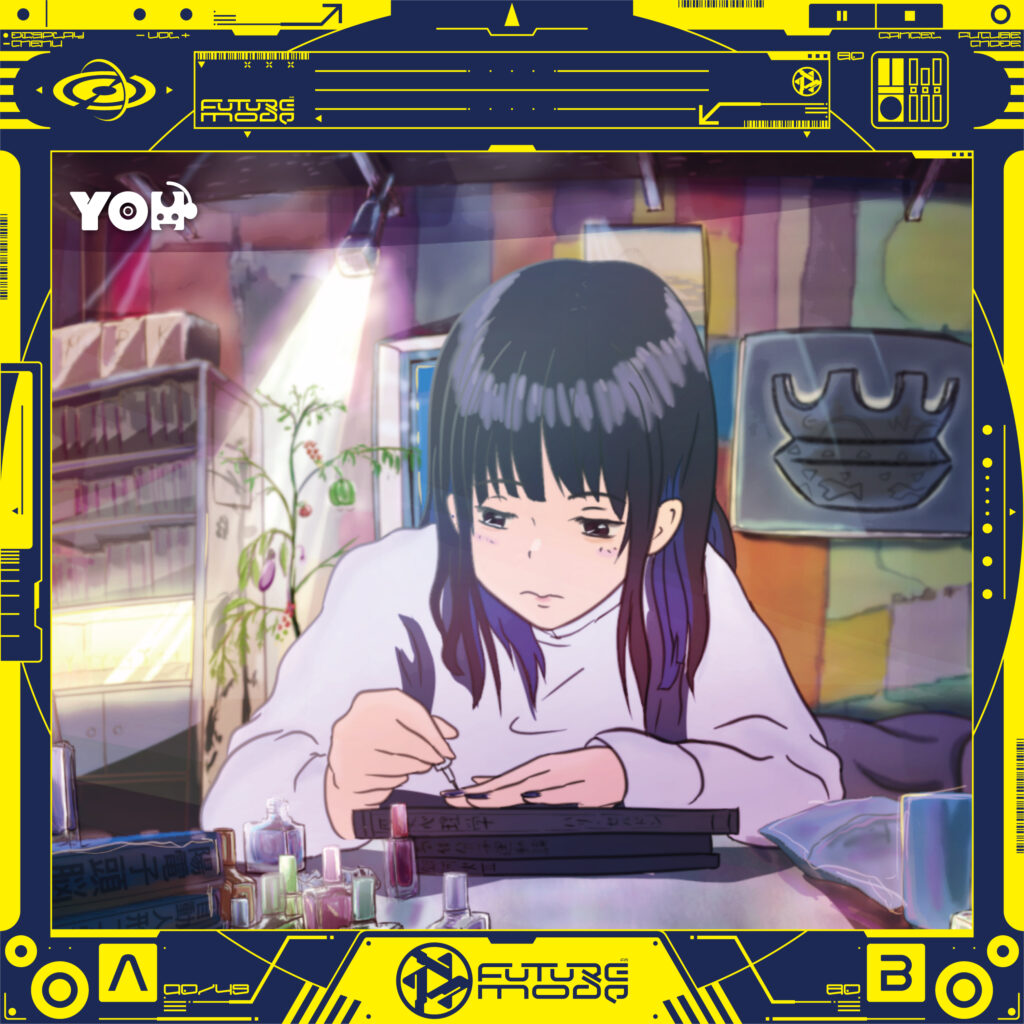 YUC'e – 'Shiny Starting Line' music vide
The second release is by you, an artist based in Tokyo whose motto is to create "sounds that make listeners happy", and who has provided songs for PC and mobile games, rhythm games, idols, VTubers, pro gaming teams and more, while also hosting his own DJ events.
The track begins with a mellow lo-fi hip-hop intro that suddenly changes to light future bass at the sound of a flicking switch. This unusual fusion of contrasting genres results in a unique song that sounds like nothing else. The future bass part will make you dance without even realizing it, shaking out the stiffness in your mind and body.
you – 'Kimochi Switch' download and streaming links
At the start of the music video, we see "Girl A" doing her nails in her room with a look of boredom. When the switch is flipped on her music player, future bass flows out of the speakers, her mood rises, and she begins to dance around her room.
---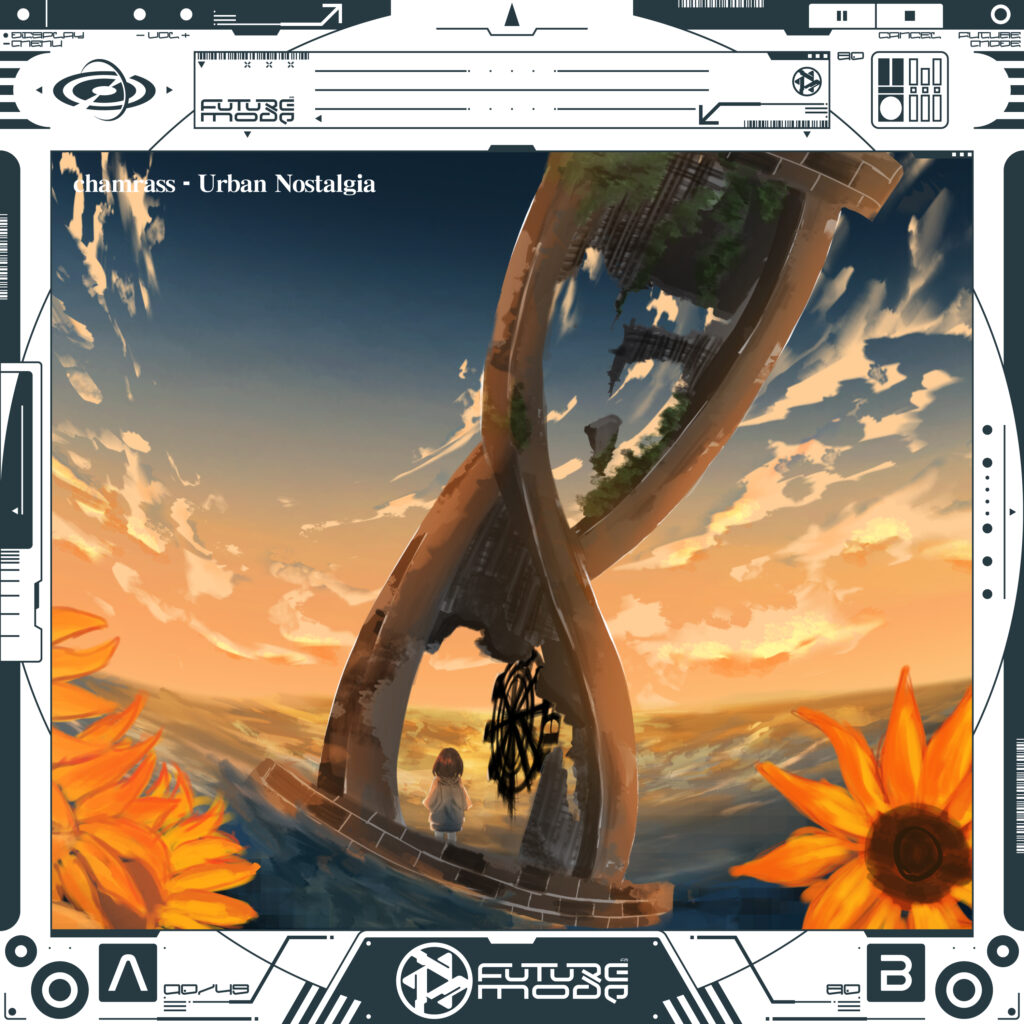 chamrass – 'Urban Nostalgia' (released Friday, April 22)
The third track is the first ever release by new producer chamrass. Within urban electronic sounds, we hear the occasional click of a shutter, the twittering of birdsong. It's an emotional and nostalgic dance track that you can listen to on an endless loop, mixing urban and sentimental vibes with a feeling of melancholy.
chamrass – 'Urban Nostalgia' download and streaming links
The music video is a visual expression of the title 'Urban Nostalgia', combining an inner-city world with melancholic nature.
---
FUTUREmode is all about an extravagant and uplifting dance sound, which is echoed in everything from the illustration of "Girl A" who appears in the music videos and jacket artwork, to the stylish yet aggressive logo whose design motif merges an "F" with a play button symbol, creating a truly unique world of its own.
In addition to the selection of producers and artists who will provide the music, each release will also include an exciting visual element to enjoy, featuring the talents of a variety of up-and-coming illustrators, animators and video producers.
It has been announced that the FUTUREmode project will release a total of seven songs by Wednesday, May 18, including the three songs released this week, so look out for future releases coming soon.
---
FUTUREmode
YouTube
Twitter
Instagram
TikTok
---