From the release of their breakthrough girls' empowerment anthem 'Fxxk Boyz Get Money' in 2014, Japanese mannequin rap duo FEMM have built a loyal fanbase of music fans and influencers in the West, pioneering a new era for women in the rap scene. Later, their debut album, 'Femm-Isation', reached the Top 10 of the Billboard World Albums chart in the United States, while also being featured in the Best Indie Albums section at HMV stores across the United Kingdom.
On Friday, December 17, 2021, this unique duo followed their hit debut release with their second full-length album, 'Tokyo Girls Anthem'. As the title suggests, it is an album packed with exciting tracks "by girls, for girls".
A music video for the title track 'Tokyo Girls Anthem' will get a YouTube Premiere release on December 24 at noon Japan time.
The video was directed by style icon Babymary, director of fashion brand FALINE TOKYO, who is a pioneer of Japan's girls' fashion scene and who is beloved by fans all over the world.
FEMM have an even larger audience in Europe than in Japan, and the new album features collaborations with European producer Boys Noize, known for his work with A$AP Rocky and Frank Ocean, as well as Rina Sawayama cohort Danny L Harle and DaBaby/Lil Uzi Vert collaborator Star Boy. From Japan, producers KM and LISACHRIS also feature, while Duke of Harajuku, Elle Teresa and Yup'in appear as guest artists.
The album jacket is illustrated by K2, a rising artist who gained widespread attention in the scene for his impressive cover artwork for Young Thug's No.1 album 'PUNK'. This striking illustration shows the faces of FEMM members RiRi and LuLa blending poisonously yet beautifully into one.
The members also announced that even more music videos are coming soon, revealing the following release schedule on social media:
December 24, 2021: 'Tokyo Girls Anthem'
January 7, 2022: 'Mental Health feat Yup'in'
January 14, 2022: 'Lolly'
Date TBD: 'ID:T1G3R'
Keep a lookout for more FEMM news soon!
---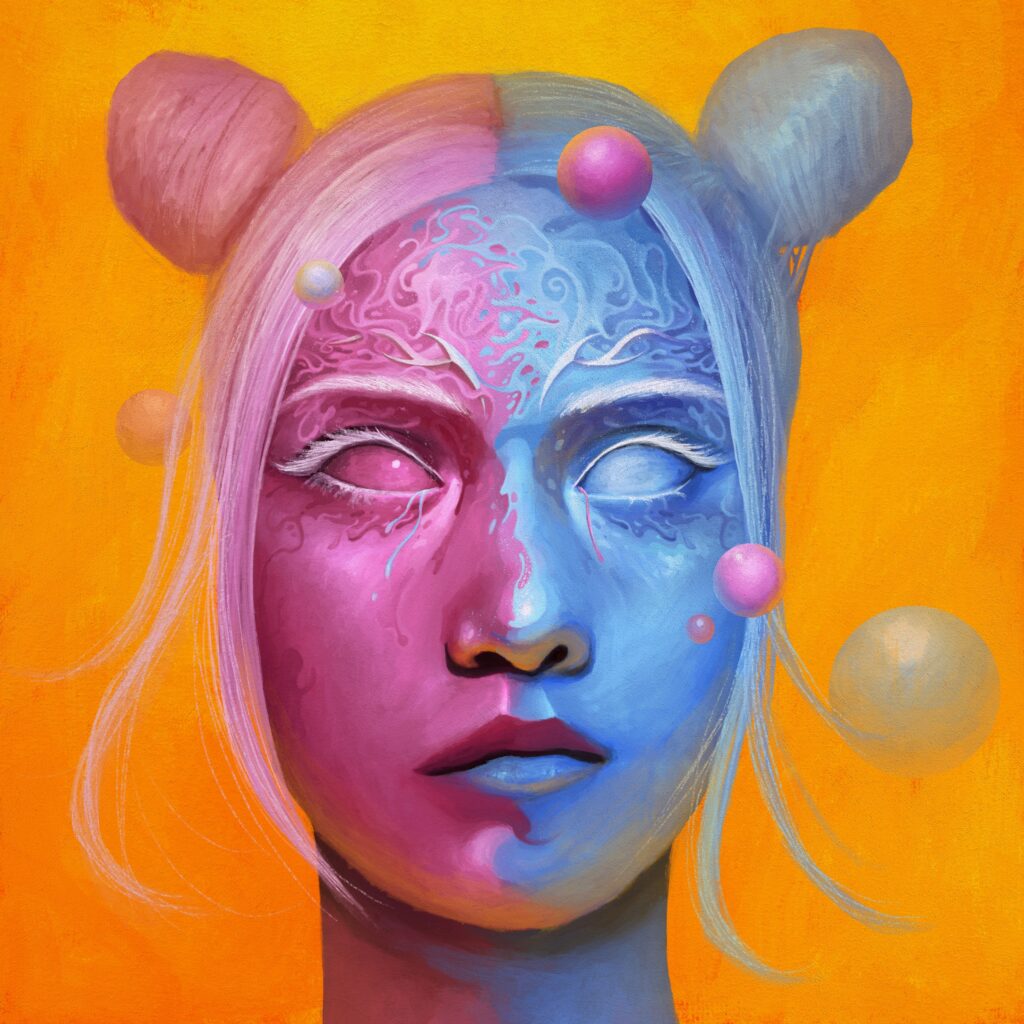 Tokyo Girls Anthem
■ Download and streaming links: LINK
■ Apple Music: LINK
■ Spotify: LINK
■ Amazon Music Unlimited: LINK
---
Official Website
Official Instagram
Official Twitter
Official YouTube
Official TikTok
---