New Japanese pop group Grenfelle – featuring Swinging Popsicle vocalist Mineko Fujishima – will release their first single "KEEP IT GOIN'" on July 17, RECORD STORE DAY.
The single — sung entirely in English — will debut exclusively as a split 7-inch vinyl record, with a B-side featuring a remastered cover of Ben Watt's "North Marine Drive" by French singer-songwriter Manuel Bienvenu. Details of the worldwide digital release will be announced after RSD 2021.
Grenfelle is a four-piece new vintage soul pop group featuring Mineko with bassist Masanori Shimada of Northern Bright, keyboardist Masashi Yamaguchi of airbus, and guitarist K-Go Mizutani of Honeydew. The artwork for "KEEP IT GOIN'" was created by Hitoshi "KINK" Suzuki, a graphic designer who has worked with LEARNERS, Hideki Kazi, NONA REEVES, and FRONTIER BACKYARD.
As a member of Swinging Popsicle, Mineko has toured the U.S. three times, including performances at FanimeCon in California and New York Anime Festival, as well as Mexico. She has also contributed vocals for the popular visual novels Sumaga (Star Mine Girl), Axanael, and Kimi to Kanojo to Kanojo no Koi.
Mineko delivered a message for international fans:
Hi, everyone! My new band, Grenfelle's first single "KEEP IT GOIN'" will be released at 7/17 (Sat) on "RECORD STORE DAY / RSD DROPS 2021".
Grenfelle's sound is an alternative blend that reflects our influences of indie pop, indie rock, acid jazz, R&B, northern soul, neo soul, etc. We call this "A New Vintage Soul Pop Music" that is particularly focused on music production, seeking our own original groove that reflects our "now".
I hope you like it, please listen! Thank you. — Mineko (Grenfelle)
To get the limited edition 7-inch single, fans can contact their local record store with the overseas ordering information listed below: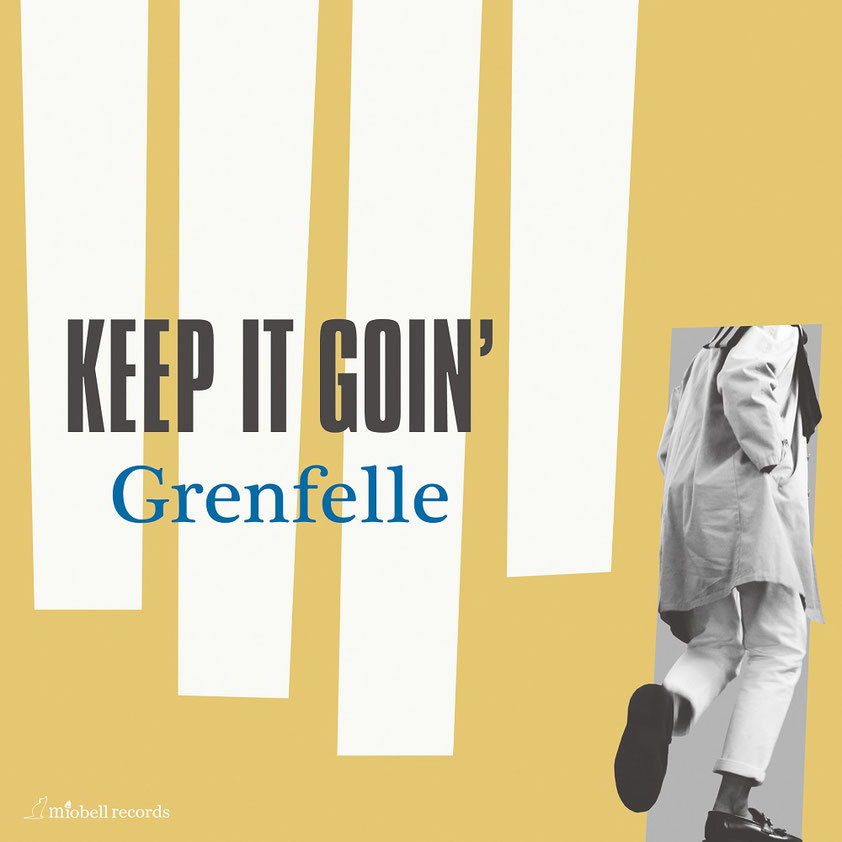 Title : KEEP IT GOIN' / NORTH MARINE DRIVE
RECORD STORE DAY 2021 JAPAN (RSD DROPS 2021) / Limited Edition
Artists : Grenfelle / Manuel Bienvenu
Label : miobell records
Product No. : PCMR0001
Spec. : 7inch Analog Split Single / 45rpm / Stereo
Release date : 17 July 2021
Jan : 4543807370120
* (overseas orders via Toyokasei in Japan)
Link
Track List
SIDE A : KEEP IT GOIN'
SIDE 1 : NORTH MARINE DRIVE (Remaster 2021)
---
---