YouTube star Alaina Castillo and VTuber sensation Kizuna AI have released a new collaboration video for their track 'down 4 u feat. Kizuna AI'. The video is out now – read on to learn how this special collaboration came to be!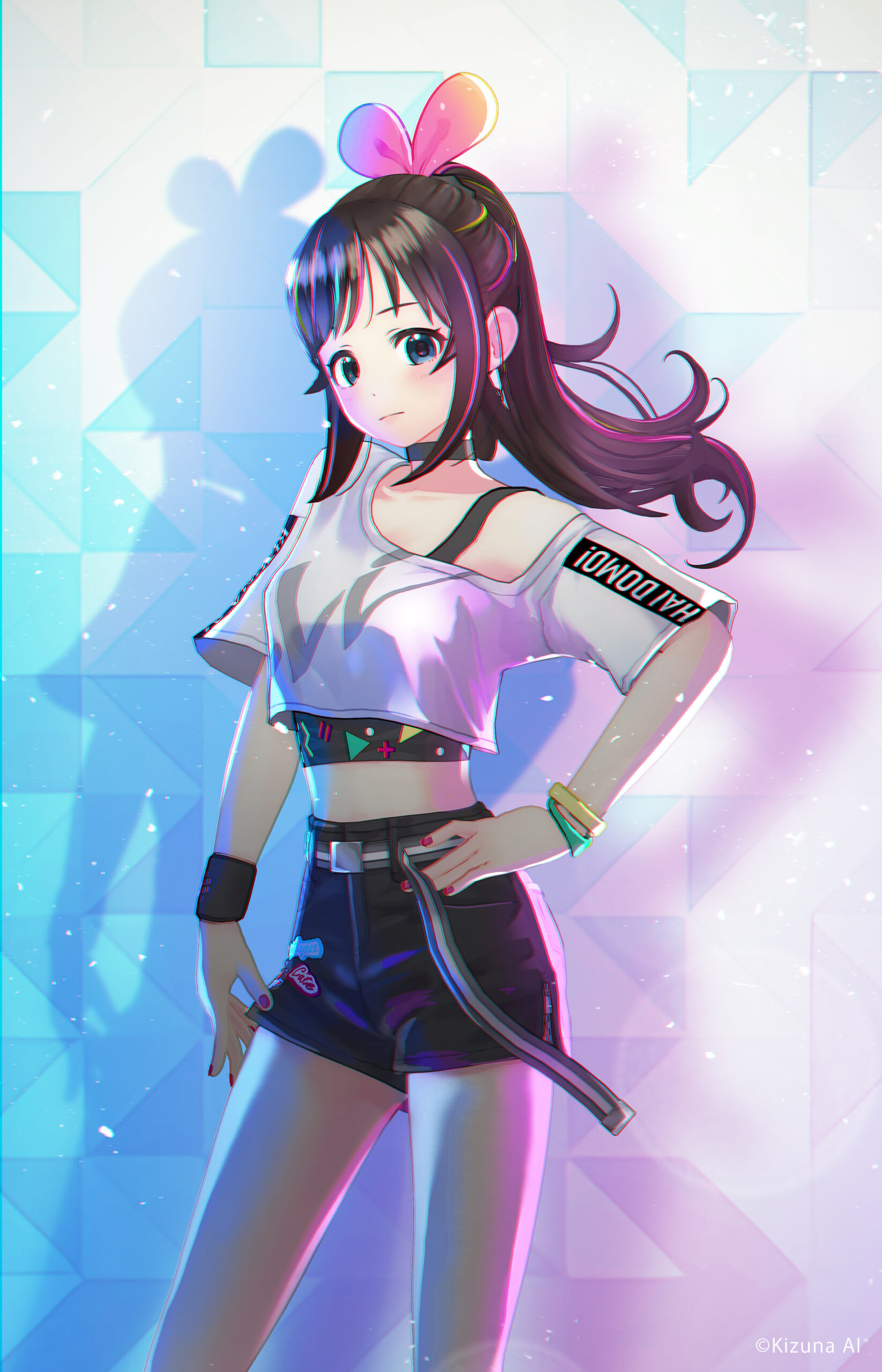 21-year-old Houston-born artist Alaina Castillo has been a YouTube sensation since she launched her channel while still in high school. She later caught the eye of Grammy Award-nominated producer RØMANS, and the pair worked together on numerous singles and EPs from 2019. In 2020, she became the first North American artist to be championed by Spotify's RADAR series that promotes up-and-coming artists, attracting widespread attention for Castillo even before her 2021 debut album.
Castillo's love for Japanese pop-culture has shone through in her image and her videos in the past. In November 2020, the video for her single 'wishlist' featured a cameo from Kizuna AI, a hugely popular Japanese VTuber who has over 4.5 million subscribers to her two YouTube accounts. Then in May this year, Castillo appeared as a guest during Kizuna AI's Virtual US Tour online show, where the two performed together.
Also in May, Castillo and Kizuna AI recorded a version of 'down 4 u' from Castillo's debut album 'parallel universe pt. 1'. Titled 'down 4 u feat. Kizuna AI', this alternate cut was sung in Japanese and English – to the delight of fans around the world, who left comments such as "They overcame the language barrier!" and "Their singing voices are too beautiful!".
The official video for 'down 4 u feat. Kizuna AI' has now been released on Castillo's YouTube channel. The collaboration video features an appearance from Kizuna AI, who sings in Japanese. It follows Castillo's video for 'pocket locket', another track from 'parallel universe pt. 1', which has already exceeded well over 600,000 plays on YouTube.
Check out 'down 4 u feat. Kizuna AI' on YouTube for a cool slice of language-barrier-busting pop!
---
ABOUT Alaina Castello
Alaina Castillo is an American Songwriter, Singer, and a Youtube Star.
Upon entering high school, Alaina launched her YouTube channel and quietly built a following, so far attracting over 860K subscribers through mega-popular covers of Daniel Caesar, Billie Eilish, and more. She eventually caught the attention of GRAMMY® Award-nominated producer and songwriter RØMANS [Lewis Capaldi, Demi Lovato, Alicia Keys, John Legend etc.] and landed a record deal with his and his managers label Chosen People. With RØMANS behind the board, she unveiled her debut EP, Antisocial Butterfly, in late 2019. Only 5 months later, the song stress maintained her momentum with the voicenotes EP and its Spanish counterpart mensajes de voz. Her approach resonated with tastemakers and audiences alike. NME christened her, "Gen Z's latest vulnerable hero." In addition to acclaim from V Magazine, DIY Magazine, and more, Rolling Stone described voicenotes as "stunning" and placed "un niño" on its RS Latin Music Picks. Meanwhile, "Just a Boy" generated 15.1 million Spotify streams as the platform touted her as part of its RADAR program with an extensive documentary, exclusive recordings, and video content. She claimed coveted real estate on playlists such as Pop Rising and Viva Latino, grew her Tik Tok audience to 1.7m and over 2.9m across socials whilst speaking to an uncanny ability to resonate with both North American and Latin audiences at the same time. As Alaina prepares her debut album and more, her little world just keeps getting bigger.
---
ABOUT Kizuna AI profile
Kizuna AI is a virtual talent who started her activities in December 2016.
She is the first Virtual YouTuber to start a YouTube channel, with her slogan being "I want to connect with you." Her official YouTube channel "A.I.Channel" has reached over 2.94 million subscribers, and her official gaming channel "A.I.Games" has reached over 1.54 million subscribers. In July 2018, she released her first original track, "Hello, Morning," and ranked in at #1 on Spotify
Japan Weekly Viral Chart. In October of the same year, she released nine consecutive singles every week, with all nine tracks reaching #1 on iTunes store electronic charts,drawing lots of attention.
Furthermore, in December of the same year, she had the world's first and biggest Virtual YouTuber 2-day concert, "Kizuna AI 1st Live "hello world" in Tokyo and Osaka. In 2019, Kizuna AI released her collaboration track W&W ft. Kizuna AI "The Light" and collaborated with Yasutaka Nakata, releasing "AIAIAI feat. Yasutaka Nakata." In August of the same year, she performed at "SUMMER SONIC 2019."
In April 2020, Kizuna released her first EP, "Replies." In September of the same year, she released a collaboration single with Virtual Singer KAF titled "Ai to Hana," produced by Enon Kawatani and ORESAMA.
On January 23, 2021, she had her first xR online live concert titled "Kizuna AI 2nd Live hello world 2020" and announced a partnership with leading US agent UTA.
---