Released on September 27, 2001, 'Cyber TRANCE presents ayu trance' was an album of hit songs by Asia's top diva, Ayumi Hamasaki, remixed by several of the world's top trance producers, from Armin van Buuren to Above & Beyond. The album was a huge success, selling some 700,000 physical copies.
To celebrate the 20th anniversary of this landmark album, a new enhanced edition titled 'Cyber TRANCE presents ayu trance -COMPLETE EDITION-' was released in September 2021, including not only the original masterpiece remixes that took countries around Europe by storm, but also some previously unreleased songs. A reissue of the follow-up album, 'Cyber TRANCE presents ayu trance 2 -COMPLETE EDITION-', will follow on November 17.
The remixes on the original album were created by reigning trance megastars such as Armin van Buuren, a Dutch national treasure and dance music leader who has performed for the king of the Netherlands and has topped the No.1 DJ in the DJ Mag Top 100 DJs poll a record five times; Above & Beyond, the two-time Grammy nominated British trance act who have ranked at No.4 in the same DJ Mag poll and who have regularly sold out stadium and arena tours in the United States; and Dutch trance legend Ferry Corsten, a pivotal figure in the global trance movement of the late 1990s and early 2000s.
At the time, it was the first such album to feature remixes of a single artist by so many top DJs and producers, and Hamasaki became the first Japanese artist to reach No.11 in the British club chart, No.2 in the German club chart, and so on, making waves in the European club scene.
Hamasaki's tracks released under the name "Ayu" (sometimes stylized "AYU") such as 'M (Above & Beyond Typhoon Dub)', 'appears (Armin van Buuren's Rising Star remix)' and 'Depend On You (Svenson & Gielen Club mix)' were played at festivals featuring big-name DJs, and tracks were included on numerous mix CDs including Ministry Of Sound's revered 'The Annual' series, making Ayu a major presence in the European trance scene.
Now, this epoch-making album has returned, with 48 tracks including the original 14 songs, plus alternative versions that were only available on promotional 12-inch vinyl releases or in limited territories, and even some versions that have never been released until now.
The sudden re-release of this classic trance album prompted an overwhelmingly positive response from Ayu fans around the world, with a torrent of comments such as "This ayu trance re-release is too awesome", "This unexpected reissue is a shock – I'm delighted" and "One of the best remix albums in history!"
And now, following the success of the re-release, it has been announced that the follow-up album 'Cyber TRANCE presents ayu trance 2' will also get the enhanced treatment, set for release on Wednesday, November 17 as 'Cyber TRANCE presents ayu trance 2 -COMPLETE EDITION-'.
Be sure to check out these remix gems, whose luster has not faded over the past 20 years.
---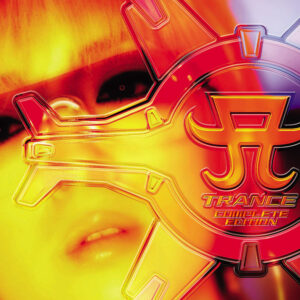 'Cyber TRANCE presents ayu trance -COMPLETE EDITION-'
Available now for download and streaming: HERE
iTunes
Apple Music
Spotify
AWA
---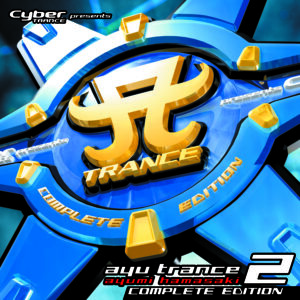 'Cyber TRANCE presents ayu trance 2 -COMPLETE EDITION-'
Released Wednesday, November 17, 2021!
---
Website
YouTube
Twitter
Instagram
---