The music video for digital single "Time", which enjoys popularity as the theme song of NTV network's Sunday drama series Bishoku Tantei Akechi Goro, is finally complete!
The video was shot at Hikaru Utada's London home under lockdown in the wake of the COVID-19 outbreak, with minimum crews who had all been tested for the virus beforehand, and with maximum attention to safety. The video was directed by Anthony Gaddis & Eric Tilford, the team who had worked with Mac Miller for his songs such as "Good News" and "Everybody" to name a few. The entire making process was done remotely in three countries, with the video shot in London, the production done in Los Angeles, and the supervision and release from a Japanese label.
And finally, the completed video is world-premiered on YouTube! Visit Hikaru Utada's official YouTube channel. In addition, a new Canvas will be released on Spotify today, ahead of the video.
■ Releasing account: Hikaru Utada's official YouTube channel
---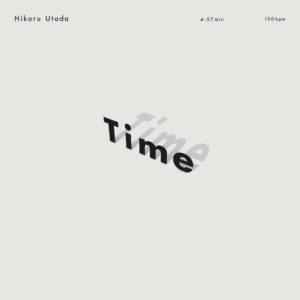 <Hikaru Utada: release information>
● Digital single "Time" (theme song of NTV network's Sunday drama series Bishoku Tantei Akechi Goro)
Download now!
Apple Music
Lyrics website
http://www.utadahikaru.jp/time/
---