J-pop idol groups from Japan continue to captivate the world – and as one of Japan's biggest labels, Avex boasts some of the very best artists, including many that have already found success around the world. Let's say hey to eight awesome female idol groups from the Avex stable.
---
ZOC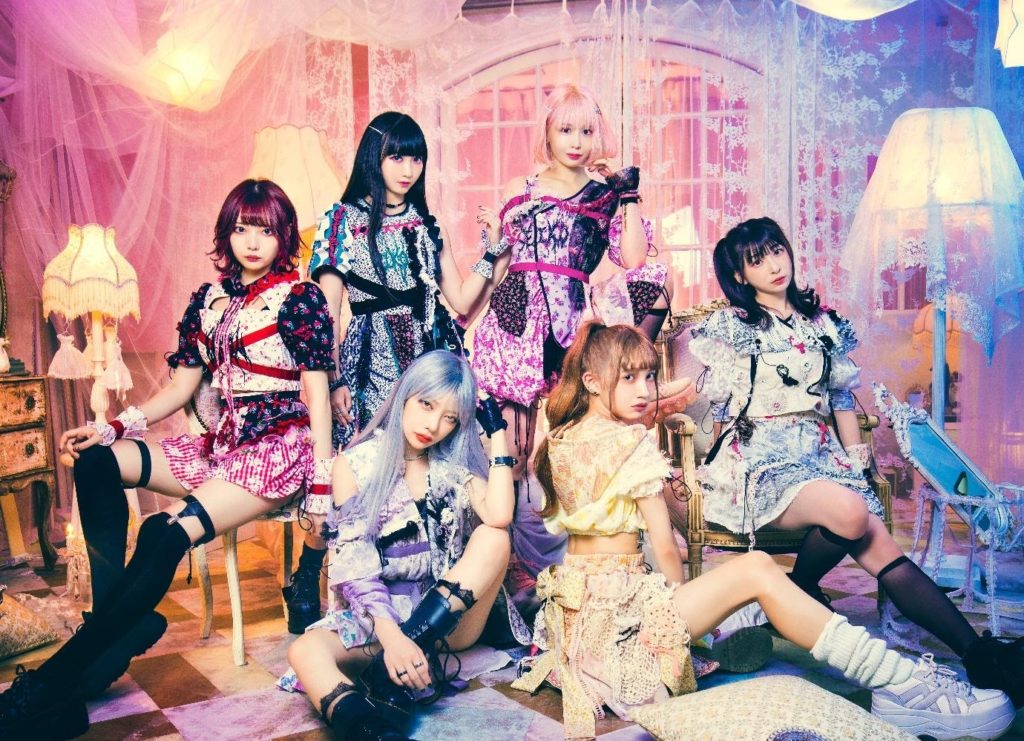 Founded on the concept of "loneliness without isolation", this six-member idol group – comprised of Karen Aizome, Katy Kashii, Marina Nishii, Maro Kannagi, Riko Yachia and infamous accomplice Seiko Oomori – announced their major debut from avex trax in October 2020.
ZOC's songs are produced by eccentric singer-songwriter Oomori; their lyrics showcase the members' complex and unconventional personalities, a comforting reflection of the unspoken reclusion felt by many modern women. The candid message of their debut song 'family name' tells of the dramas and dreams of real girls, striking a chord with Generation Z music fans and beyond.
Accomplice Oomori explains, "ZOC is an abbreviation for 'Zone of Control', a term used in war boardgames to describe areas on the board controlled by an opponent. For us, with our concept of 'loneliness without isolation', ZOC actually means 'Zone Out of Control', defined as a place where pure loneliness can exist without the feeling of isolation. This kind of ZOC may be fixed, fluid or flexible, and it coexists with all those it influences and is influenced by. I am not ZOC's producer; I am an accomplice who fights together with them, plays together with them and has the same black hole in her soul. And I want you to become ZOC's accomplice too."
Latest release: ZOC 'Hyalulonelygirl'
ZOC official website
ZOC YouTube channel

---
EMPiRE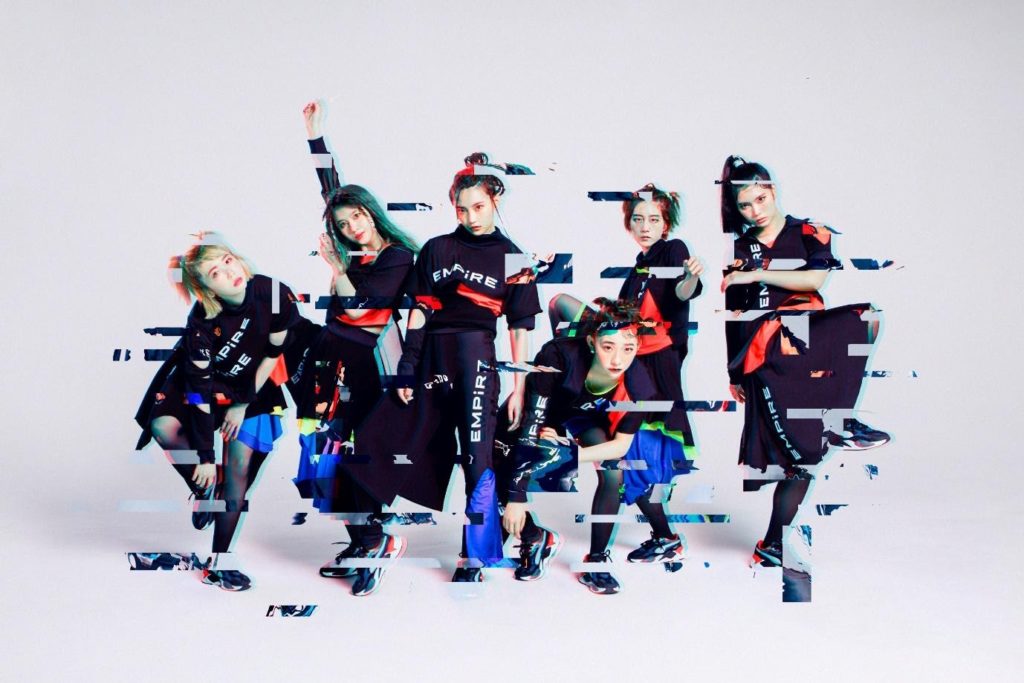 A collaborative project between Avex and music production agency WACK, EMPiRE is made up of six members: YU-Ki EMPiRE, MAYU EMPiRE, MiDORiKO EMPiRE, MAHO EMPiRE, MiKiNA EMPiRE and NOW EMPiRE.
The group debuted in April 2018 with their first full album 'THE EMPiRE STRiKES START!!'. Following some membership changes, the current lineup took shape in April 2019.
Among their many songs attracting global attention are 'RiGHT NOW', which was the opening theme for the anime 'Black Clover'; and 'Pierce', the ending theme for the anime 'FAIRY TALE'.
EMPiRE are now in their third year, and their future looks bright – keep an eye on this rising group!
Recent release: EMPiRE 'I don't cry anymore'
EMPiRE official website
EMPiRE YouTube channel

---
Wasuta (The World Standard)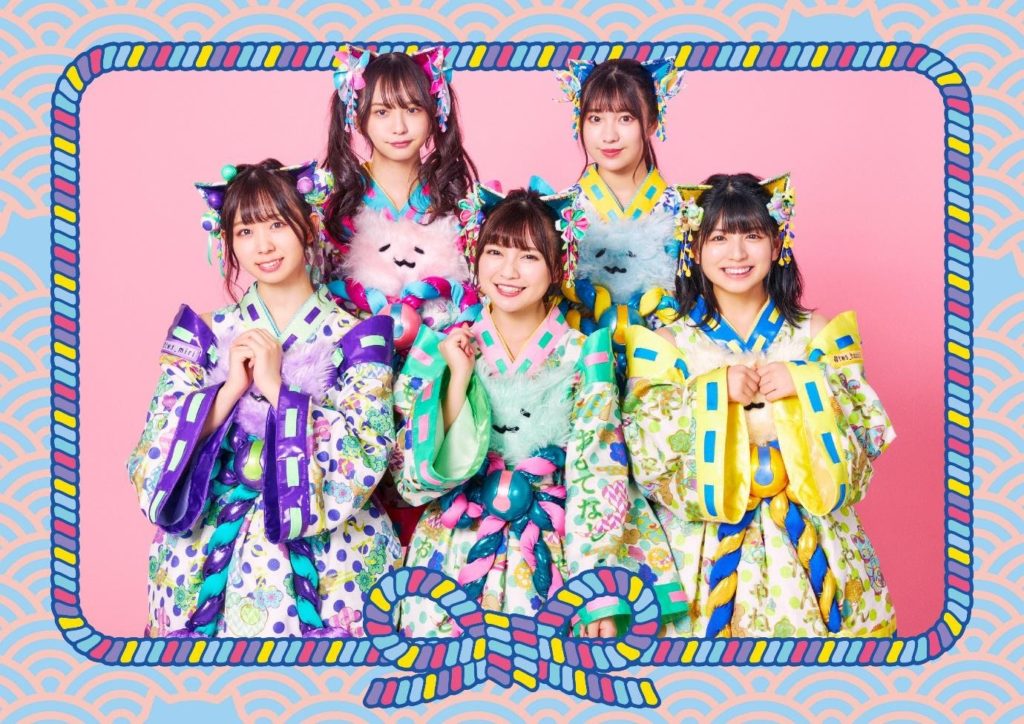 A five-member idol group formed in 2015 of digital natives Hazuki Sakamoto, Nanase Hirokawa, Miri Matsuda, Ririka Kodama and Ruka Mishina.
The group are known as Wasuta, which is short for The World Standard. As their name suggests, the group was founded with global activity in mind, and the five members are studying languages such as English, Spanish and Chinese, having already performed live in 11 countries. Wasuta have produced songs for many anime, such as 'Idol Time PriPara' and 'Kiratto Pri Chan (Sparkling Prism Channel)'.
The singing ability of the two vocalists, Hirokawa and Mishina, stands out among their peers in the idol industry for combining both cuteness and power.
Their most popular song, the anthem 'Inu Neko. Seishun Massakari' ('Dogs & Cats, In the Bloom of Youth'), is the highlight of their live performances.
Latest release: The World Standard: 'Sunday! Sunshine!'
Wasuta official website
Wasuta YouTube channel

---
SUPER☆GiRLS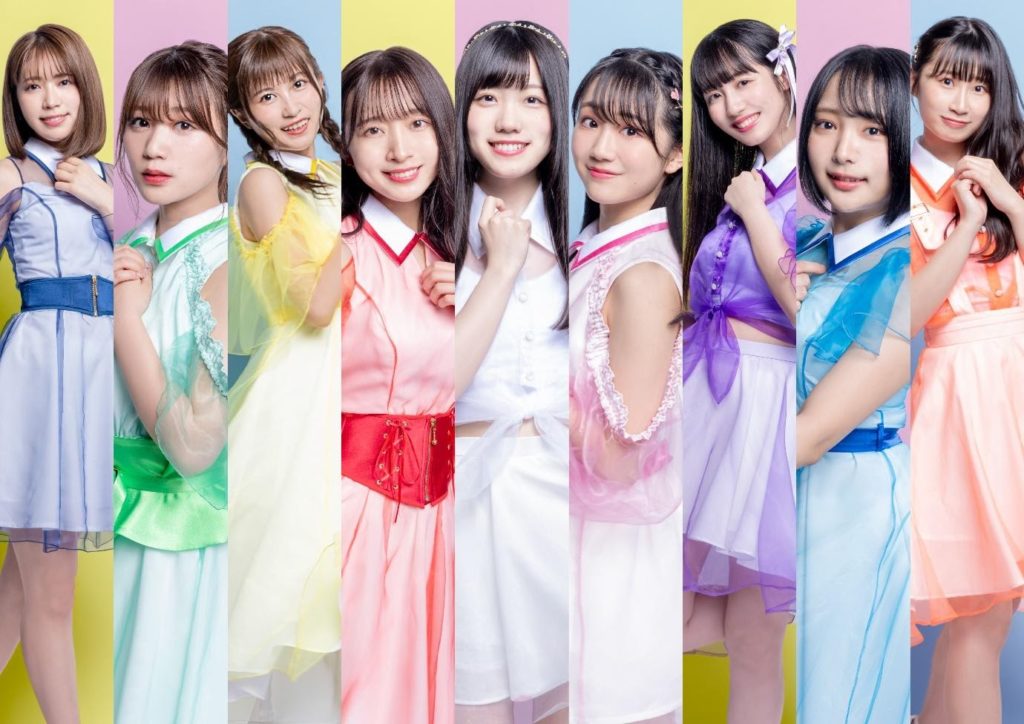 SUPER☆GiRLS are a 10-member idol group, featuring Koume Watanabe, Yumeri Abe, Shiori Nagao, Yuuki Kanazawa, Chika Ishimaru, Kana Sakabayashi, Mayuko Inoue, Yuu Kadobayashi, Nazuna Higuchi and Aika Matsumoto, and performing classic idol J-pop.
The group formed on June 12, 2010, with members selected from 12 winners of Avex's first major idol audition event, held in 2010 and attracting 7,000 applicants from all over Japan. Releases such as 'Joshiryoku ← Paradise' and 'MAX! Otomegokoro' will be remembered as defining classics of the "idol war era".
Celebrating their 10th anniversary in 2020, SUPER☆GiRLS represent the very essence of the Japanese idol industry.
Recent release: SUPER☆GiRLS 'Ashita wo Shinjite Mitaitte Omoeru' ('I Want to Believe in Tomorrow')
SUPER☆GiRLS official website
SUPER☆GiRLS YouTube channel
---
SKE48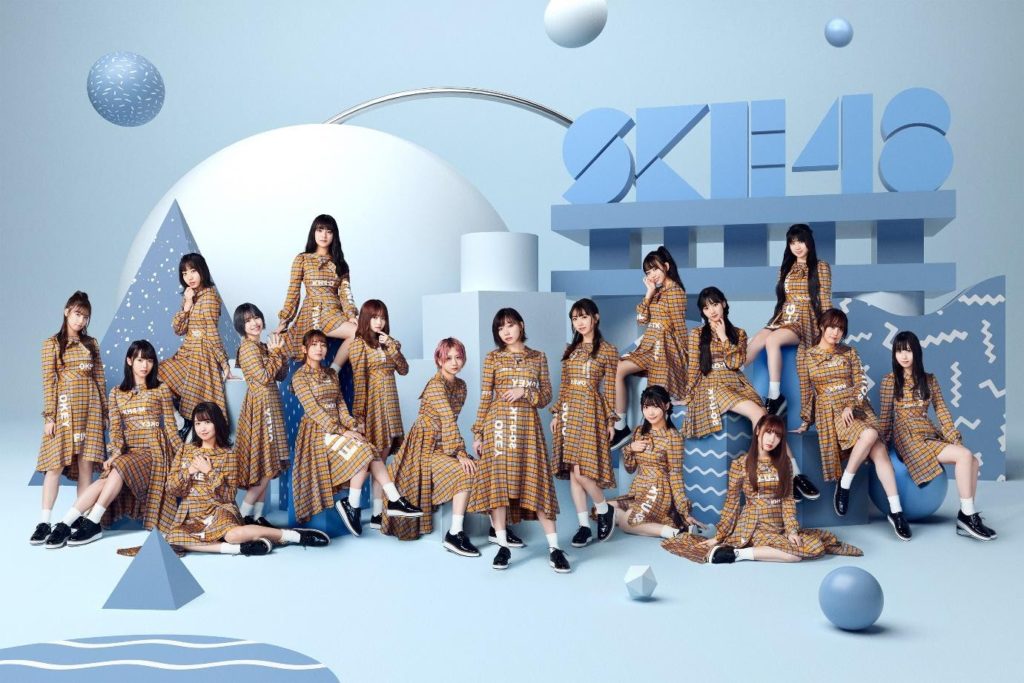 SKE48 were the first of several sister groups to follow the runaway success of Akihabara sensation AKB48, forming in 2008 and taking their name from their hometown of Sakae, Nagoya. Within the multiple 48 projects, SKE48 are acclaimed for their complex choreography filled with energy and style.
Among the large roster of members, look out for Nao Furuhata, who last year took her first center-position role in the song 'FRUSTRATION' . Also look out for SKE48 sub-groups such as duo Oshiyuki, who are popular on TikTok, and the cute and colorful unit Coming Flavor.
Recent release: SKE48 'So Yu Toko Aru yo ne?' ('You're Like That, Aren't You?')
SKE48 official website
SKE48 YouTube channel
---
TACOYAKI RAINBOW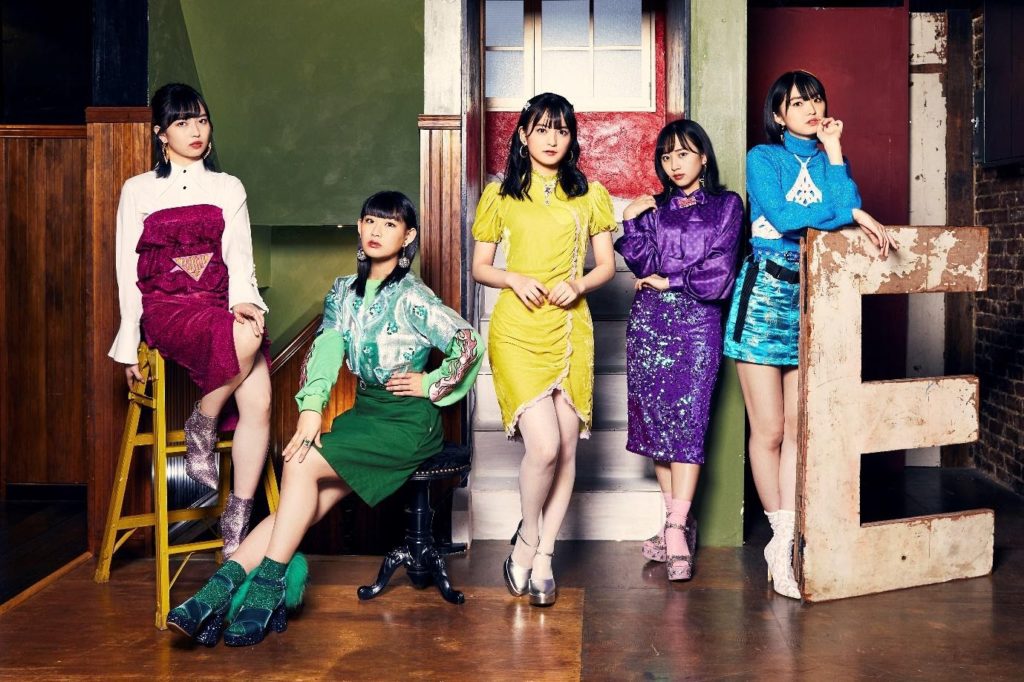 Meet Naniwa's ultimate weapon, Tacoyaki Rainbow. Formed around the Naniwa area of Osaka in Japan's Kansai region, the group features five members: Kurumi Hori, Karen Negishi, Mai Haruna, Sakura Ayaki and Saki Kiyoi.
Tacoyaki Rainbow were formed on September 17, 2012 by Stardust Promotion, the major entertainment production company that launched Momoiro Clover Z. Since they are based in Osaka, many of their lyrics are sung in the regional dialect, Kansai-ben.
Following the multicolored "rainbow" concept of their name, the group released the song 'RAINBOW – Watashi wa Watashi yanen kara –' ('RAINBOW – I Am Who I Am'), with positive lyrics about embracing diversity and being yourself in a world of 7 billion people.
The girls live together in a house called Taconiji House (Octopus Rainbow House), and recently their livestream series 'TV at Taconiji House' in which the girls cook and eat dinner together has been a hit on YouTube.
Recent release: Tacoyaki Rainbow 'Koi no Dungeon UME' ('Love Dungeon UME')
Tacoyaki Rainbow official website
Tacoyaki Rainbow YouTube channel
---
Cho Tokimeki Sendenbu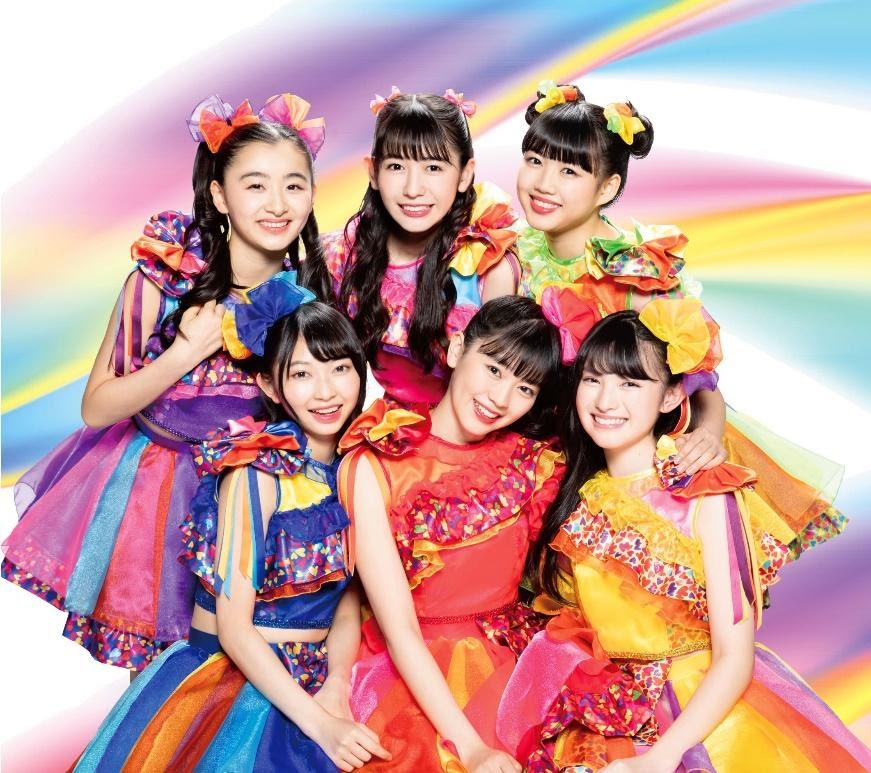 Formed by Stardust Promotion, the entertainment production company behind Momoiro Clover Z, Cho Tokimeki Sendenbu is a six-member idol unit comprising Kanami Tsujino, Julia Ann, Hitoka Sakai, Haruka Koizumi, Aki Suda and Hiyori Yoshikawa. Their mission is to "promote life's special little joys" through their relentlessly positive music and performances.
Their song 'Koi no Shape Up ♡' ('Workout for Love') is about the challenge of keeping in shape, and, true to the concept, the video features appropriately tough choreography – it's the perfect workout to try at home!
Cho Tokimeki Sendenbu's first album from Avex will be released on December 23, 2020; check out the details on the exclusive album website.
Recent release:
Cho Tokimeki Sendenbu 'Tomorrow Saikyou-setsu!!' ('Ultimate Theory of Tomorrow!!')
Cho Tokimeki Sendenbu 'Shibuya Tsutaya Mae de Machiawase ne!' ('Meet Me in Front of the SHIBUYA TSUTAYA!')
Cho Tokimeki Sendenbu official website
Cho Tokimeki Sendenbu YouTube channel
---
Kolme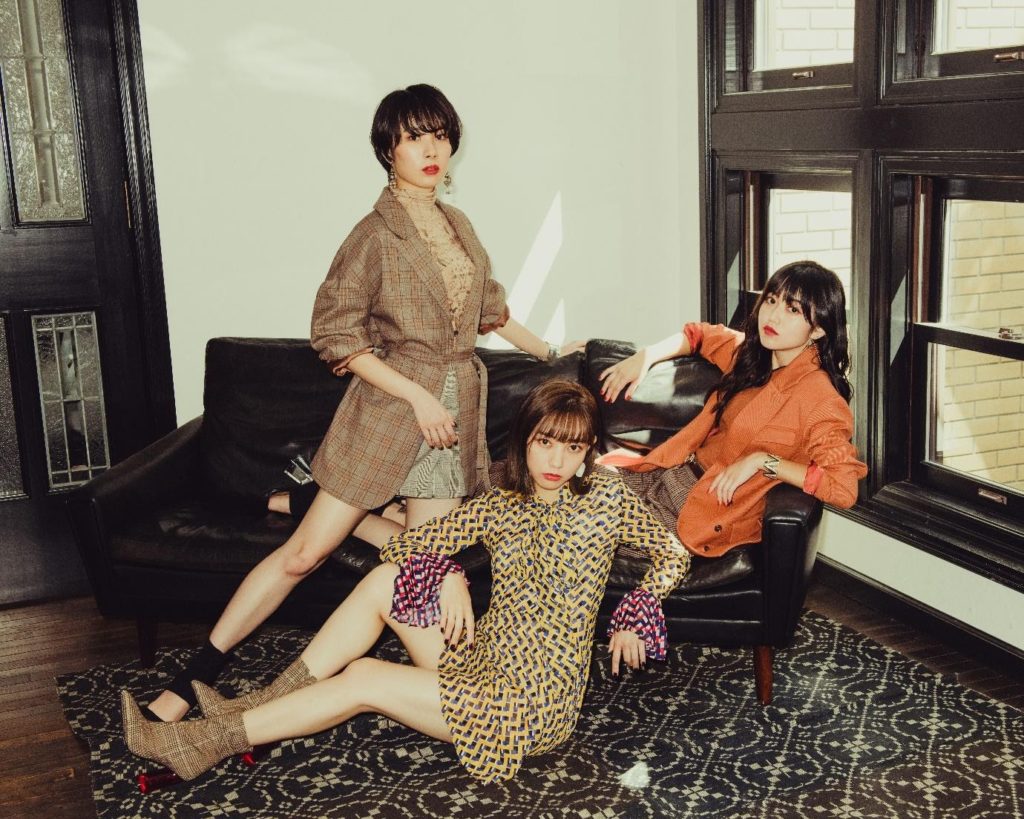 Having formed on December 30, 2014, Kolme are a rare group in the idol world: Drawing on their wide range of talents, the three members produce their own songs and performances. RUUNA is the group's leader, while KOUMI specializes in dance and MIMORI is the songwriter, resulting in a unique style that is bursting with creativity.
Their musical ability and stylish look have earned them a wide following. Songs such as the hip-hop and R&B inspired ballad 'Hello No Buddy' showcase MIMORI's knack for writing cool music and heartwarming lyrics.
Latest release: Kolme 'See you feat. fox capture plan'
Kolme official website
Kolme YouTube channel
---
So that was an introduction to eight of Avex's leading idol groups – what did you think? Who knows, you may see some of the artists above performing outside of Japan next year, so check them out today!