Japonica is a fantastic "Izakaya"-style Japanese restaurant, in Redondo Beach, CA. "Izakaya" in Japanese refers to a place where you can enjoy various foods with liquors at reasonable price.
Their drink menu is featured by variety of sake, which they always keep at least 30 labels. Moreover, the manager hand-picks special "sake of the month" every month according to the season and preference of customers, which is not on the menu.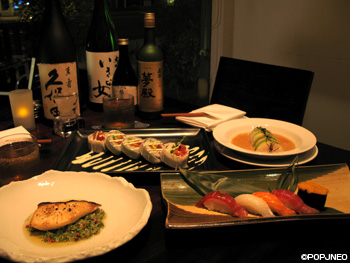 Should you have never tried sake at all but interested? That is totally fine with Japonica for they have sake samplers for tasting three different kinds of flavors. This way you won't have trouble with drinking up a whole glass of sake that is not your preference.
First, you can chose from "dry", "smooth" and "mild" they will find a suitable label for you. As you go eat Japonica, you will be able to find your most favorite label one day!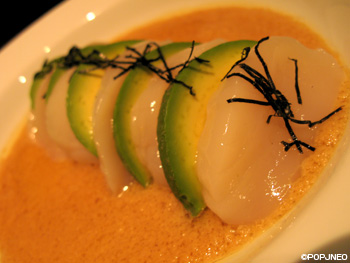 Not only sake but also their food menu is amazing. Not to speak of authentic Japanese dishes like tempura and sushi, but their special dishes are very unique and tasty. Especially, the "Japonica roll" is one of the most popular menus and it is very delicious that you can feel the crunchy texture of daikon radish and fresh salmon with your tongue. Albacore tataki, or Seared Albacore, is also one of the most popular menus and they use escargots butter to add the deep flavor. Amongst many dishes I tried, my favorite turned out to be "Grilled Black Cod", which the broccoli sauce with caper is amazing!
Yasu, the manager, says: "Our restaurant is very good for dating couple because each one or two tables are divided by curtain or partition so that they can enjoy their meal with private conversation. And also, if you are a big fan of sake, please try asking for your favorite sake since we always have some labels of sake other than what listed on the menu."