Authentic Takoyaki can finally be enjoyed in LA!
Have you ever eaten Takoyaki? Most of you may have never heard of it, or perhaps haven't had a chance to eat it, especially authentically-made Takoyaki. Well, now you can!
First let us explain what Takoyaki is. It is made mainly of eggs and flour. However its key ingredient is a piece of "Tako" which means octopus. Finally added to it are green onion and a delicious sauce on top. This uniquely Japanese food is sure to become one of your favorites. But where can you find some?
Introducing "TANOTA" which is a bus that travels from town to town offering delicious and authentic Takoyaki. Right now they are traveling around Los Angeles and you can follow their route by Liking their Facebook page and/or Following them on Twitter!
TANOTA on Twitter
www.twitter.com/takoyakitanota
TANOTA on Facebook
www.facebook.com/TakoyakiTanota
Of course, the team here at POPJNEO has already tried their Takoyaki and we can tell you it's AWESOME! We especially like their sauce offerings. One of the, tastes like Teriyaki sauce and BBQ sauce mixed. The Ponzu sauce tastes very fresh and it is mixed with soy sauce and fruit juice. Our favorite is the Jalapeno sauce! All of these sauces ensure that you won't get bored with their taste.
Hope you find the TANOTA bus soon and enjoy Takoyaki for yourself!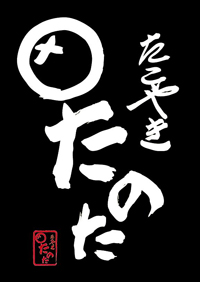 ---