Microcurrent ReFa is the answer to what your natural skin has been seeking!!!
– What is ReFa? –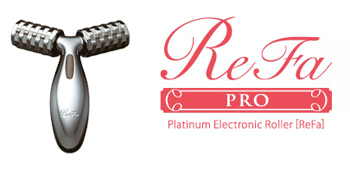 The instant roll it lightly over your bare skin, you are already visualizing the new beautiful you and you feel uplifted.
The two-pronged rollers glide along your lines of your face and the curves of your body gently suctioning like the pleasant feel of the massage of an aesthetician's hands.
Just a little, over those spots that you want to treat—While watching TV, or in the bathroom.
When you are most relaxed, anywhere you happen to be, you can enjoy an aesthetician's treatment. That freedom is just one more aspect of the peace of mind you get from ReFa PRO.
– Microcurrent 
An extremely low electrical current flows naturally through human skin. This current is always present and doesn't cause the skin to experience any sense of pain. This current is said to constitute one of the key factors that serves to preserve healthy, beautiful skin. ReFa generates an extra-low level microcurrent that very closely resembles the body's natural current and produces a barely perceptible stimulus to the touch.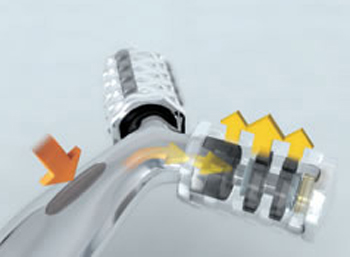 Give your skin a brief treatment with the rollers every day, as you would give it a daily dose of moisture. This will help you maintain good skin texture, which will make the skin appear tauter and shinier. ReFa, precisely what your bare skin needs. ReFa, precisely what your bare skin needs.
– Esthetic Method –
ReFa PRO, as the name suggests, is the high-end ReFa model developed to replicate the procedures performed by professional aestheticians.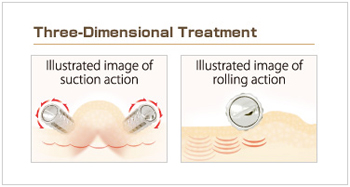 It incorporates our proprietary three-dimensional, V-configured kinetic design, which successfully replicates the aesthetician's suction treatment techniques for three-dimensionally handling a wide skin area. You can enjoy aesthetician-level skin care in the comfort of your living room, bedroom, bathroom… or wherever you like.
– Celebrities you like already know about ReFa! –
ReFa products have already seen their way to many high profile celebrity events from movie premiers, award shows and in the bathroom of some of Hollywood's biggest A-list talent.
ReFa has been featured at events surrounding the Primetime Emmy Awards, Academy Awards, the American Music Awards and red carpet charity events!!!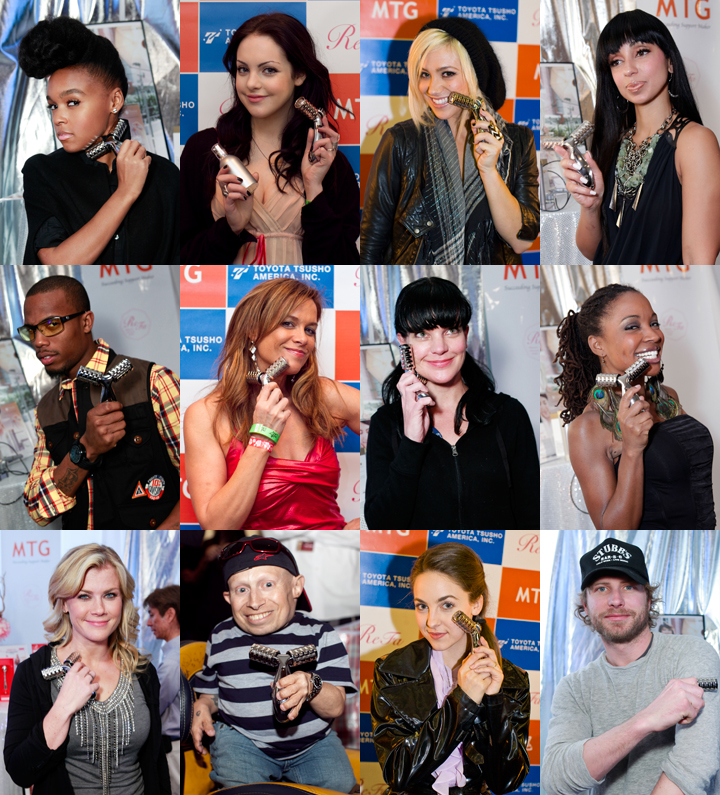 Please contact the distributor in US for more information!
Location:1977 W. 190th Street, #200 Torrance, CA 90504
Tel: (310) 243-1390
Fax: (310) 516-0858
Email:MTGsales@taiamerica.com
Website : http://www.mtg.gr.jp/en/product/refa_pro/index.html

(PR / TOYOTA TSUSHO CORPORATION)