LiSA's new single "ASH" was just out in a worldwide digital release on December 1st.  This is LiSA's second single release from SACRA MUSIC.  Written by Mao and Aki of renowned visual-kei band SID, "ASH" is the 2nd opening theme to the anime Fate/Apocrypha.  It is LiSA's first time in 6 years to perform an opening theme for the Fate series since her very first single, "oath sign".  The title song "ASH" from the single has been released early as a digital sale in Japan, and has already topped at#1 on 13 digital platforms.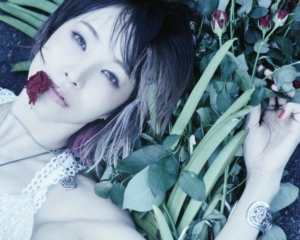 ---
<LiSA PROFILE>
Dubbed as J-Pop's "rock heroine" by the media, LiSA is a singer from Japan who is breaking down genre and language barriers with her powerful live performances and catchy melodies.
Having gained prominence through the anime series Angel Beats! In 2010, she has since sung theme songs for other fan-favorite titles such as Fate/Zero, the Sword Art Online series and movie, Nisekoi, My Hero Academia, etc.  Her single "crossing field" is also one of the most downloaded Japanese songs in the US iTunes store.
LiSA's ability to draw in audiences with her voice and stage persona has earned her fans not only among anime lovers, but across all genres, and she is the only singer of her kind to headline both anime and rock festivals.  She also instantly sold out legendary venues in Japan such as the Nippon Budokan and Saitama Super Arena, and also receives strong support from fans outside of Japan, having performed in the US, Mexico, China, South East Asia, and completed a solo tour in Asia.
Her latest single, "ASH", is the opening song for the 2nd course of "Fate/Apocrypha", and is slated for a worldwide digital release on December 1st.
---
<LiNKS>
OFFICIAL WEBSITE (JP): www.lxixsxa.com
Facebook: www.facebook.com/lxixsxa.jp
Instagram: www.instagram.com/xlisa_olivex/
---
Posted by POPJNEO