A year since the release of "Fallen", the ending theme for the popular TV anime series, 'PSYCHO-PASS 2'.
EGOIST's 6th single has been released worldwide with another major anime tie-in!
The newly released song has been chosen to be the main theme for the animated trilogy movie 'Project Itoh', which is scheduled to be released in 2016, with the cover illustration created specially by redjuice!
'Project Itoh' is three films written by Keikaku (Project) Itoh, who died in 2009 at the age of 34.
His original novels, 'Gyakusatu Kikan (Genocidal Organ)', 'Harmony', and 'Shikabane no Teikoku (Empire of Corpses)'
(which Itoh had written 30 foreword pages before he died, and was passed onto his colleague and the Akutagawa Prize winner, Toh Enjoh to be finished and published)
are the three works that were adapted into animated feature films, to be released in 2016.
PROFILE -WHAT IS EGOIST?-
Originally, a fictional artist created for the anime TV, 'Guilty Crown', produced by ryo of Supercell.
EGOIST's vocalist, chelly was selected out of more than 2,000 applicants and as a real artist, she can do live shows, appear on radios, and do interviews.
All the released CDs ranked in Top 10 in the Oricon weekly charts.
At first the artist only existed in the anime but they continued on after the series ended; they have become an unprecedented type of artist, producing the theme song for the popular animation,
'PSYCHO PASS', and also the theme for the animation movies, 'Empire of Corpses', 'Genocidal Organ', and 'Harmony' (Project Itoh)
It is also notable that they aggressively do live tours.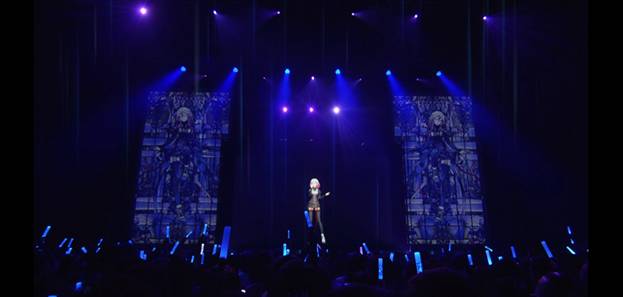 In 2014, they toured around Zepp in Tokyo, Nagoya, and Osaka; in 2015 they will enlarge their tour, going around Zepp in Tokyo, Nagoya, Osaka, Sapporo and Fukuoka.
They have also done shows abroad; their solo shows have been held in Hong Kong, Singapore, and Shanghai.
EGOIST Official website:
http://www.egoist-inori.jp/