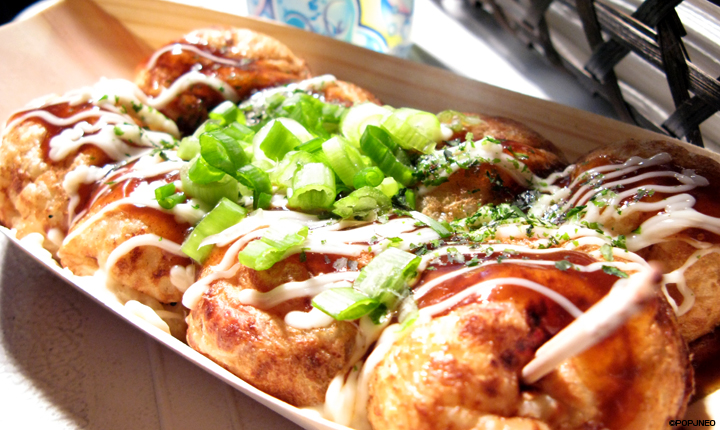 Authentic Takoyaki can finally be enjoyed in LA!
Have you ever eaten Takoyaki? Most of you may have never heard of it, or perhaps haven't had a chance to eat it, especially authentically-made Takoyaki. Well, now you can!
First let us explain what Takoyaki is. It is made mainly of eggs and flour. However its key ingredient is a piece of "Tako" which means octopus. Finally added to it are green onion and a delicious sauce on top. This uniquely Japanese food is sure to become one of your favorites. But where can you find some?