Revealing the main art and additional cast Netflix gave another look at Love Like the Falling Petals – starring Kento Nakajima , and Honoka Matsumoto directed by Yohihiro Fukagawa which will be available exclusively on Netflix in March 24.
The film is a tale of love that encapsulates the transience and beauty of cherry blossoms based on a bestselling novel of the same name in Japan by Keisuke Uyama from Shueisha.
Kento Nakajima plays the photographer, Haruto Asakura. Honoka Matsumoto plays Misaki Ariake. After falling in love with his hair stylist Misaki, Haruto musters up the courage to ask her out. In order to be a man suitable for Misaki, who is working hard toward her goals, Haruto decides to once again strive to be a photographer, a long-abandoned dream of his. However, Misaki contracts a rare disease that makes her age many times faster than most people. Facing the reality of being unable to pass the years at the same speed as their loved one, what will Haruto and Misaki decide to do?
Additional cast members have also now been announced, including charismatic actors such as Kento Nagayama, Yuki Sakurai, Shuntaro Yanagi, Yumi Wakatsuki, Jun Kaname, Hidekazu Mashima, and Mitsuhiro Oikawa.
---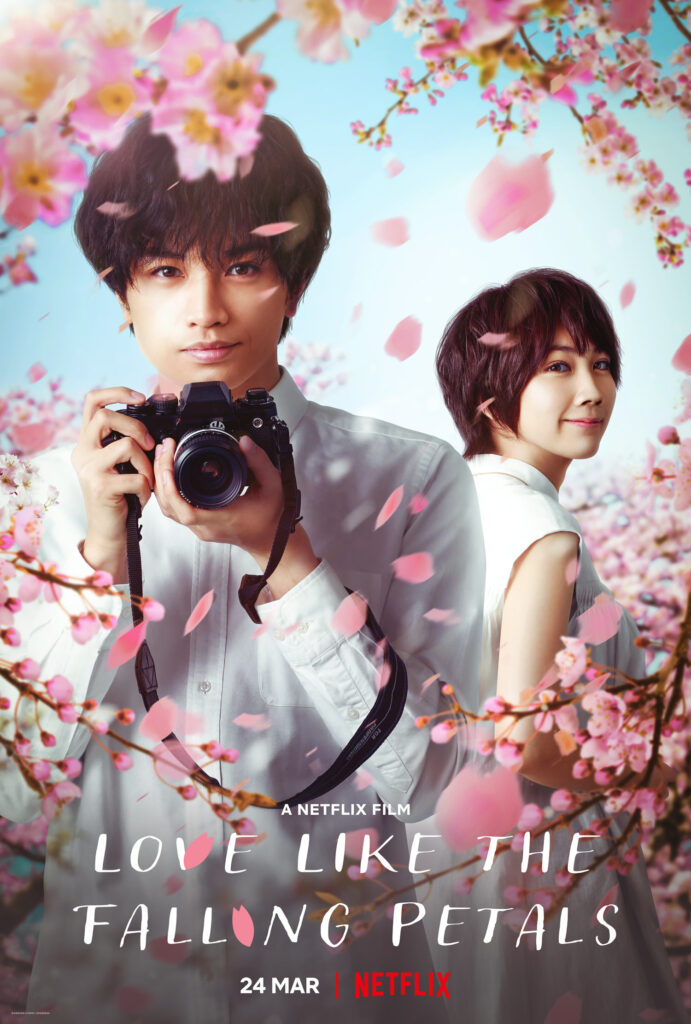 Love Like the Falling Petals
NETFLIX
---