A mid-tempo ballad about living life your own way, performed by a group who refuse to be confined by their own boundaries
Japanese-Chinese boys' collective WARPs UP released their new single 'HERO_sei' today, June 10. This is the second original single released by the group's two Chinese members LANGYI and MINGJUN, following January's single 'POWER_Shin'.
Previous songs by WARPs UP featured lyrics in English, Chinese and Japanese, an impressive achievement that set the group apart. This time, though, the group have released separate Japanese and Chinese versions for the first time, conveying a strong message through their lyrics.
The lyrics remind us that even though life in our sometimes orderly, sometimes chaotic modern society can be difficult, if we forcefully pursue our dreams without being constrained by the past or by boundaries, anyone can become a hero with the power to change the world. This meaning is reflected in the English word "HERO" in the title, while the Chinese character "sei (oath)" conveys "the promise of a bright future". This mid-tempo ballad sets its positive message to a beautiful melody, resulting in a magnificent, uplifting song.
A music video was also released today, featuring members of WARPs UP junior training troupe WARPs ROOTs as backing dancers. The video uses hard concrete as a metaphor for the brutalness of modern society; a mirrored surface has been laid over the concrete, expressing a sense of openness and of floating in mid-air, with themes of self-liberation from the oppressive orderliness of modern life.
---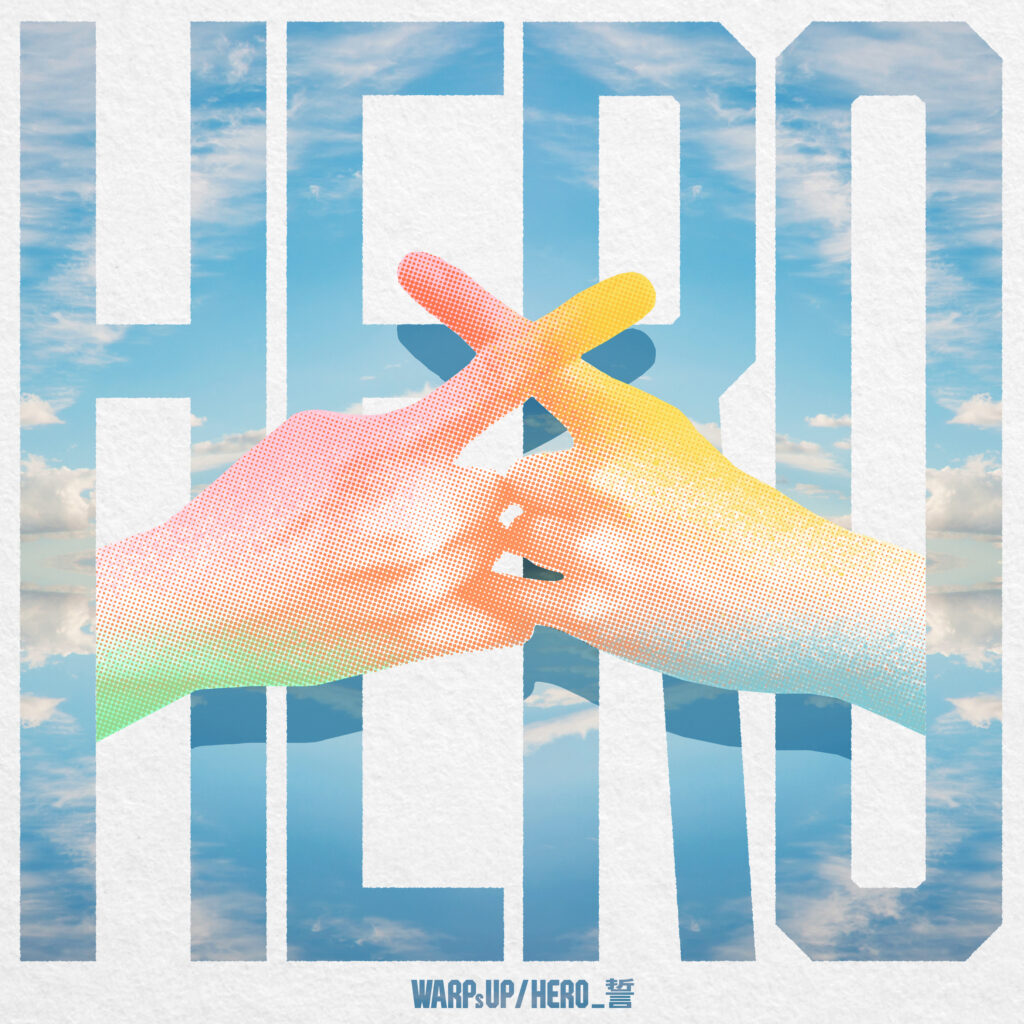 Single title: 'HERO_sei'
Release date: Friday, June 10, 2022
Download and streaming links
---
Official website
YouTube
Instagram
Twitter
Facebook
Weibo
---