Aniplex Online Fest 2022 is gearing up for an unprecedented event featuring a star-studded line-up of musical artists set to hit the stage with internationally beloved idol Sally Amaki returning as host alongside Hisanori Yoshida. Aniplex is pulling out all the stops with huge announcements and sneak peeks, spectacular musical performances, plus celebrity appearances from the stars of over 20 shows at their annual online event. Viewers can now set a reminder to tune in to Aniplex Online Fest 2022 streaming live on YouTube.
Kicking the festivities off will be an exclusive AOF special edition performance of the Demon Slayer: Kimetsu no Yaiba Orchestra Concert featuring the Tokyo Philharmonic Orchestra for an unforgettable 20-minute performance accompanied by scenes from Demon Slayer: Kimetsu no Yaiba. The festival will also welcome Aimer, Eir Aoi, halca, Masayuki Suzuki feat. Airi Suzuki & Suu, ReoNa, and SawanoHiroyuki[nzk] for exhilarating live performances of some of your favorite tunes.
Getting the party started is Aniplex Online Fest favorite DJ Kazu, who will be returning to the event for a thrilling DJ performance. Aniplex Online Fest 2022 is currently accepting song requests for DJ Kazu via the comment section on Facebook, Twitter, and YouTube, where fans can watch a snippet of his Aniplex Online Fest 2021 performance for a limited time.
In addition to the already all-star line-up of special guests set to appear, Aniplex Online Fest 2022 has added Chika Anzai and Shion Wakayama from the summer 2022 seasons fan favorite show Lycoris Recoil, plus Jun Fukuyama in a pre-recorded program for the highly anticipated All Saints Street.
---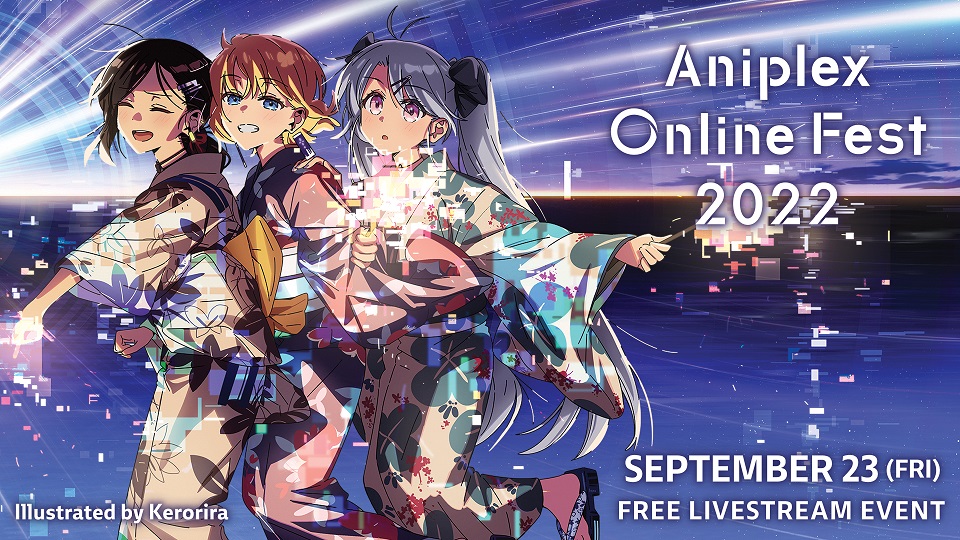 For more information, visit the official website
---