Maika Loubté, the Tokyo-based singer-songwriter and producer, releases her third full-length project, Lucid Dreaming on October 20, 2021. Listen to Maika's remarkable new album and watch the new video for the track "Zenbu Dreaming".
Over the course of the album's 14 tracks, Maika artfully narrates a story in which dreams and reality cross over through her blending of pop, dance, and electronic music. The album's concept comes from Maika Loubté's own dreams and she combines a mixture of English, Japanese, and French lyrics in her songwriting to depict her experience of being aware of her dreaming. The project, recorded and produced by Maika in her Tokyo home studio, also weaves in instrumental-only tracks showcasing her storytelling ability just through sound.
The cover displays an alien-like creature that appears in the music video for "Spider Dancing," one of the singles released back in May, and is a fantastically creative incarnation of the human soul, shuttling between fantasy and reality.
The album also includes a new album version of "Show Me How," which became a big hit as a commercial song for a new Mazda car campaign in which Maika appears on the TV spot. Lucid Dreaming also contains a couple of collaborations including, "It's So Natural" with fellow Japanese singer AAAMYYY who appears as a guest vocalist on the song about a woman's relationship with a man. Maika also teams up on "System" with the popular Canadian music producer Ryan Hemsworth.
About the making of Lucid Dreaming, Maika comments: "I tried to make this album a mixture of my conscious and unconscious mind that included the music I can hear in my dreams. At first it was an experiment, but after I finished the album, the experiment became a story I wanted to share. After the year that was 2020, I wondered what our common denominator would be as people, when there is a noticeable social divide. Those people exist as individuals. That there are as many truths as there are people. However, I couldn't find an answer to whether the individual encompasses the world or the world encompasses the individual. During the making of this album, I was confronting my own ideas and emotions and almost gave up on completing it, but thankfully I was able to keep going and I hope you will listen to the whole album as one song."
During the last couple of years, Maika released a number of singles in the lead up to the release of Lucid Dreaming.  She filmed and premiered several music videos to accompany the tracks, and also appeared in a campaign for clothing brand RVCA that featured her song "Spider Dancing."  Maika also performed some of the album tracks on virtual live streaming events with US band Psymon Spine and will appear virtually at Taiwan's 2021 LUCfest.
---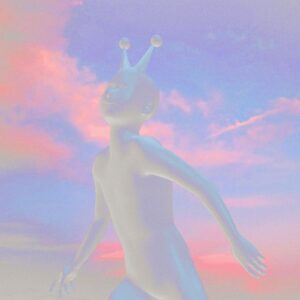 Lucid Dreaming
Release Date: October 20, 2021
© & ℗ 2021 WATER RECORDS
Tracklist :
I Was Swimming To The Shore And Heard This
Flower In The Dark
Mist
It's So Natural 
Spider Dancing (Album edit) 
demo CD-R From The Dead 
5AM 
Kids On The Stage 
Broken Radio 
Show Me How (Album edit) 
Lucid Dreaming
System 
Nagaretari 
Zenbu Dreaming
AWA
Apple Music
Apple Store
LINE MUSIC
amazon music
---
Website
Twitter
Instagram
YouTube
TikTok
Facebook 
---