Two brothers set out on a journey in order to take back everything they have lost. This emotional adventure finally gets a live-action version! Anime Expo is honored to welcome Guests of Honor Fumihiko Sori and Ryosuke Yamada to their first overseas anime convention, where they will present AX's first-ever live-action movie panel in anticipation of the release of the upcoming Fullmetal Alchemist movie!
Fullmetal Alchemist is a legendary comic by Hiromu Arakawa that has sold over 70 million books worldwide. With an all-star cast including Ryosuke Yamada, the original comic that is also massively popular overseas finally gets a live-action version. An epic, highly-awaited fantasy action movie has begun to move!
To learn more, visit the official website: http://hagarenmovie.jp
https://www.youtube.com/watch?v=dLMkFzhwETw
©2017 Hiromu Arakawa/SQUARE ENIX ©2017 "FULLMETAL ALCHEMIST" Film Partners
INTRODUCTION AND STORY
Two young brothers break a great taboo in an attempt to bring their beloved mother back to life.
"This is it! The theory is sound! We can surely bring our mother back to life!"
Ed, a brilliant young man with a great aptitude for alchemy, shares his formulated theory of human transmutation with his younger brother Al.
Though they wish they could see their mother's smiling face just one more time, the brothers push forward only to be met with a merciless fate. Their transmutation has failed, and Ed loses his left leg, while Al has paid the price of losing his entire body.
Weak and dying, Ed recklessly makes another attempt at transmutation, sacrificing his right arm in order to transmute Al's soul and give it a home in a suit of armor. Though Ed has lost much, he refused to give up. Now outfitted with steel prosthetic limbs, Ed becomes a State Alchemist and sets out on a journey with his armor-clad brother Al in order to take back everything they have lost. And, he will eventually come to be known as the "Fullmetal Alchemist".
ABOUT RYOSUKE YAMADA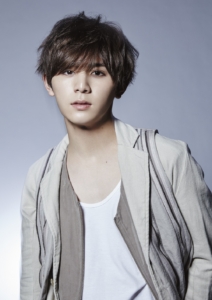 Born on May 9, 1993, Ryosuke Yamada is a popular Japanese idol, singer and actor. In 2007, he debuted as a member of boys idol group Hey! Say! JUMP managed by Johnny & Associates with the single Ultra Music Power. Six years after his debut, Yamada was widely recognized as one of the most popular members of the group and launched his solo music career with the release of single Mystery Virgin that topped the Oricon Weekly Chart. Since Yamada was still in his teens when the single reached number one, the singer managed to set several records in the Japanese music industry and achieved wide fame as a solo artist. Not only did he become the first teenage male artist in thirty three years to have a number one debut single, Yamada was also one of the only two artists ever in the history of Japanese music to achieve this milestone.
Yamada is also a prolific actor in both TV dramas and movies, best known for portraying Hajime Kindaichi in the Kindaichi Case Files live action drama franchise and Nagisa Shiota in the Assassination Classroom live action adaptation movie franchise. Yamada's main movie works include Assassination Classroom (2015), Grasshopper (2015), Assassination Classroom: The Graduation (2016), Miracles of the Namiya General Store (2017). Yamada won the Japan Academy Award for Newcomers of the Year in 2016 for his highly acclaimed performance in Assassination Classroom; his portrayal of Semi in Grasshopper won him the Rookie Actor of the Year in Japan Film Critics Award 2016. The Fullmetal Alchemist live-action movie scheduled to be released in winter 2017 will star Yamada as the lead role Edward Elric.
ABOUT FUMIHIKO SORI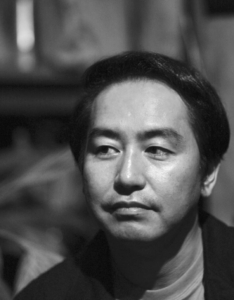 While at USC in 1997, Sori worked on VFX of Titanic directed by James Cameron. After returning to Japan in 2002, he directed his first film Ping Pong, which won Best Film and Best Director at the Japan Academy Awards. He produced the 3DCG animated film Appleseed in 2004 and directed the 3DCG animated film Vexille 2077 Japan Isolated Country in 2007. His film was selected as the opening work for Locarno International Film Festival and the director has been invited to many international film festivals such as Toronto International Film Festival and Busan International Film Festival. His live-action movies include ICHI and Tomorrow's Joe.
---
Anime Expo will run from July 1 through July 4, 2017 at the Los Angeles Convention Center, with Pre-Show Night on June 30, 2017. To purchase passes for Anime Expo, please visit
http://www.anime-expo.org/registration/
For more information about attending, please visit
http://www.anime-expo.org/registration-help/
---
Posted by Melissa