Introduces charms of the town where you can find old tenements and alleyways.
Shibaura Institute of Technology, Department of Mechanical Engineering, Territorial Design Studies Unit made Tsukishima Alley Walking Map English version and released on a website to introduce the charms of Tsukishima, Chuo-ku where old tenements and alleyways remain.
The map is elaborated to be able to inform not only history and origin, but also useful information such as famous bars by drawing old streets and atmosphere.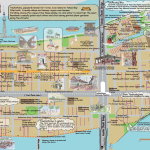 ---
Tsukishima Alley Map Download
http://www.tsukishima.arc.shibaura-it.ac.jp/