Cosplay dedicated contact lenses for cosplayer "COSPLENS" released on October 30th, 2015 on the official online shopping website.
Tatsumi Inu who is a webmaster of Cosplay website Cure and WorldCosplay supervised the contact lenses, and the concept is "look vivid even in a photograph". They are specially designed for cosplay.
The distinctive feature of the design is deep dark edge. It makes the eyes look sharp like anime. In addition, the center part of the lenses are naturally bright, so that it shows vivid color when you take a picture.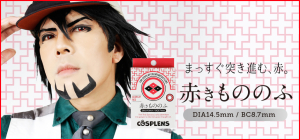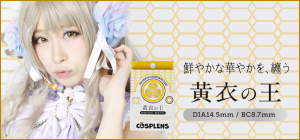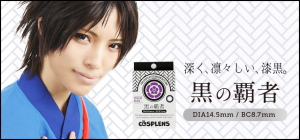 They are less likely to be dry and dirty, and can be easily worn because of Sandwich technology that pupils don't touch the colorants of the lenses.
'COSPLENS' official online store
http://cosplens.com/