Since its release on January 5th, 2018, DEVILMAN crybaby has gone viral with its raving reviews around the world.  Its theme song, "MAN HUMAN" is now available for streaming/download on iTunes, Apple Music, and Spotify.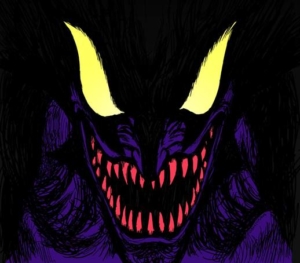 "MAN HUMAN" is by acclaimed Japanese techno-pop duo DENKI GROOVE.  Since its release, the track "Konyadake" on the single has been #1 on Spotify's viral chart in Japan, and the single has hit highly impressive numbers in streaming on Spotify US.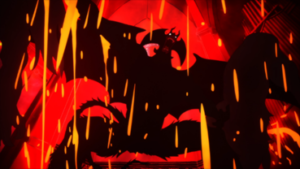 "MAN HUMAN" TRACKLIST
MAN HUMAN
MAN HUMAN (DEVILMAN crybaby Ver.)
MAN HUMAN (INSTRUMENTAL)
Konyadake (by Takkyu and Tavito)
*"Konyadake" is a special ending theme featured in DEVILMAN crybaby's 9th episode. 
---
About DEVILMAN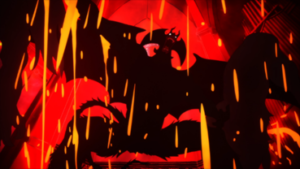 Devilman was a Japanese manga series on Shōnen Magazine from 1972-1974 written by famed manga artist, Go Nagai.  The highly popular series has over 50,000,000 copies printed worldwide, and still is an inspiration to countless science fiction and horror works around the globe.  In its new adaptation, DEVILMAN crybaby, Netflix as a platform helps the anime depict the human greed, lust, and the violent battle between Devilman and demons that is explored in the original books vividly.  Director Masaaki Yuasa gives Devilman a new reality by setting it in present-day Japan, and expresses the "true form of the original Devilman" through his unique art style.  DEVILMAN crybaby is currently streaming exclusively on Netflix in 190 countries with 23 languages for subtitles and 7 dubbed languages.
---
About DENKI GROOVE
DENKI GROOVE formed in 1989; centered on members Takkyū Ishino and Pierre Taki.  In 1991, they made their major debut with album FLASHPAPA.  Around 1995, the group began to work out of Japan with European tours and dance festivals around the world.  In 2001, the group played at the largest indoor dance festival in Japan, "WIRE01", presented by Takkyū Ishino.  After the event, the group eventually split up and began to focus on their solo work.  DENKI GROOVE got back together in 2004, and has released new music and gone on world tours periodically.  In 2015, a documentary movie that spotlighted all of DENKI GROOVEs' past work, DENKI GROOVE THE MOVIE? -Takkyū Ishino and Pierre Taki- (directed by Hitoshi Ohne) made a rare and record-breaking long hit in Japan.  For their 20th anniversary in 2016, they headlined the GREEN STAGE at FUJI ROCK FESTIVAL '16. DENKI GROOVE released TROPICAL LOVE in 2017; their first album in 4 years.
---
Related Links
DENKI GROOVE HP
DENKI GROOVE Twitter
DENKI GROOVE Facebook
DENKI GROOVE INFORMATION(Fan Club HP) 
Listen to "MANHUMAN"/"Konyadake" now:
---
Posted by POPJNEO