It was an historic night at Yokohama Arena overflown with the idea of both destruction and fusion on July 7th, 2017. Titled "ANDROGYNOS –a view of the Megiddo-", the concert was jointly performed by two legendary bands representing the Japanese Visual Kei scene during the late 90s until early 2000s, namely PIERROT and DIR EN GREY. Although the bands themselves rarely had interacted, since both bands are widely regarded as the best bands of their time, they are often referred to as the biggest "rivals" among their contemporaries. Even their fans used to be involved in a "competition" which received public attention during the 90s. So many years had passed; it seemed like the time finally came for the bands to settle their "dispute" once and for all.
The whole venue was transformed into a battlefield with the label of "Danger Zone" for the stage, and "Buffer Zone" or "Demilitarized Zone" for audience seats. Obviously, the promoter was trying to render the atmosphere as tense as possible. In such bizarre tension even before the show, the arena suddenly darkened.
Members of DIR EN GREY took the stage one after another, with their music videos edited into a collage playing on the huge screen behind them. The band kicked off the much-anticipated "battle" with Revelation of mankind.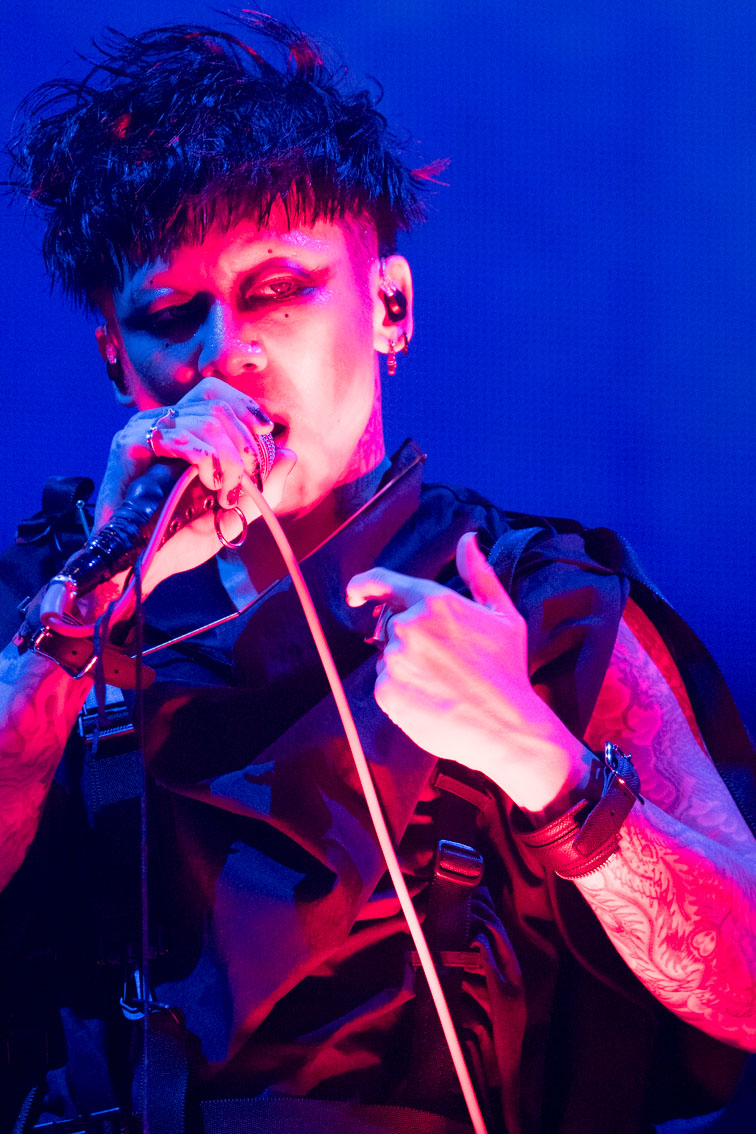 "Bring it on!" Riling up the audience was the charismatic frontman Kyo. Even in front of "PIERRARs (fans of PIERROT)", DIR EN GREY didn't for one second hesitate to vent their emotions as they did all the time. Whether it's a headline show or a band battle, DIR EN GREY would always put on a performance of their unyielding style; of course they had to showcase their iconic style at tonight's "battle" as well.
Always pursuing music of their own style, the type of music that exists nowhere else in the entire world, DIR EN GREY keeps impressing people with their persistence in music at each single live show, but tonight's show also gave something extra–DIR EN GREY managed to incorporate the band's entire history in the performance as they are celebrating their 20th anniversary this year. It was quite an epic moment right before the band dived into the last song, when Kyo greeted PIERROT fans with a daring smile, "Hey PIERRARs, good evening. We are DIR EN GREY. Have a good time."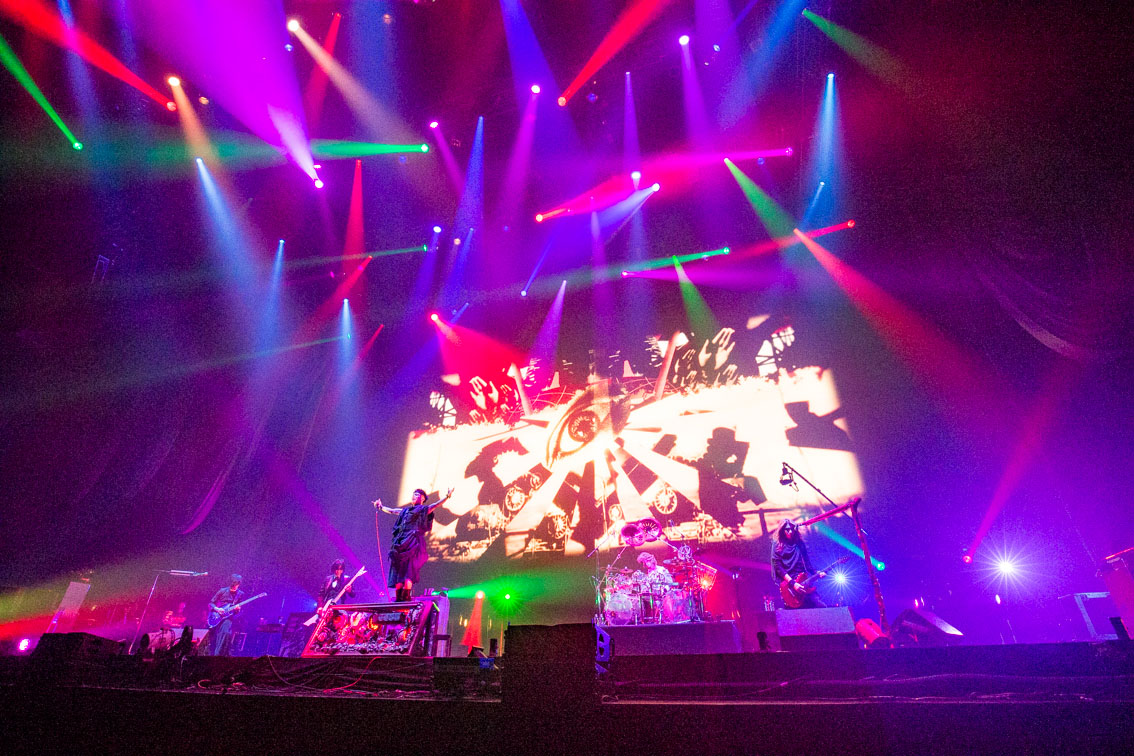 As much as I was surprised to see DIR EN GREY genuinely enjoy the stage with PIERROT–since it was supposed to be a fierce "battle" between two pioneers leading the Visual Kei scene into a new era, I finally found it extremely natural because to have fun during the band battle was all that mattered, after all.
Next was PIERROT's turn to counterattack. This night marked the band's first show ever since their reunion concert back in 2014, featuring a precious regathering of all original members who had been engaged in their own bands or projects for the past years. Their first song MASS GAME got the audience to wave their hands together following Kirito's hand movements, which was probably something we could really witness in an autocratic country. Later, PIERROT consecutively beat off their iconic songs without reservation to help bond both bands' fans who were assumed as "enemies".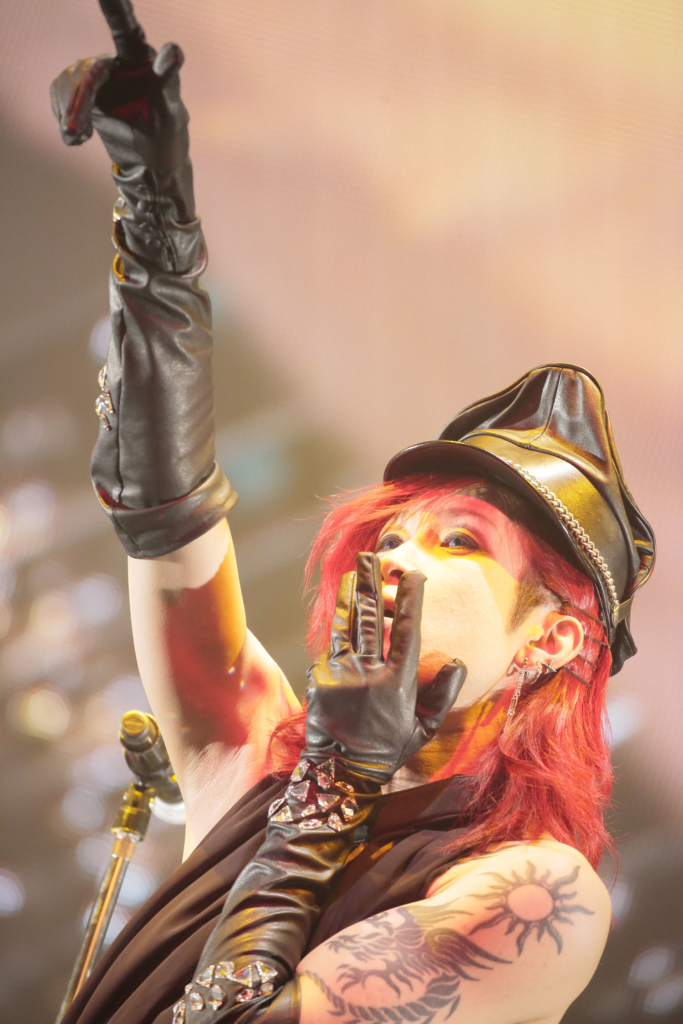 In the first place, the mere fact that PIERROT returned to the stage with the complete line-up was already a miracle. But somehow being able to watch PIERROT's performance following DIR EN GREY's show didn't feel strange at all; instead it felt like something destined to happen. After sharing the spotlight in the Visual Kei/ Jrock scene for so many years, DIR EN GREY and PIERROT eventually got an opportunity to "confront" each other in this band battle. Looking around the current music scene and even the whole world, the relation between the two bands is actually going on everywhere.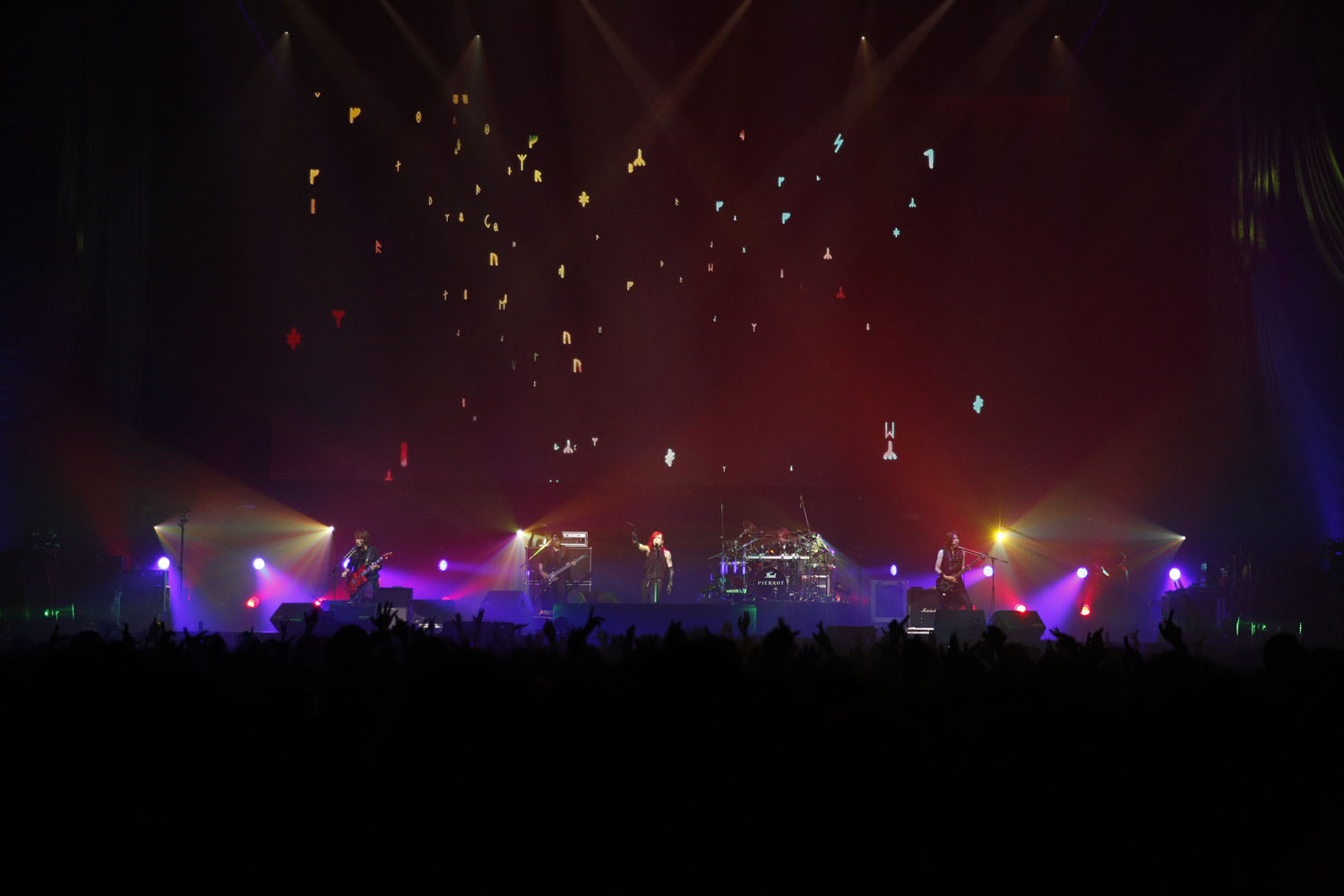 "This is not a war or even anything like that; since you guys have been sharing the same feelings and melted into one entity tonight. It doesn't matter if you belong to the Megiddo side (from PIERROT's song Megiddo no Oka) or the Akuro side (from DIR EN GREY's song Akuro no Oka). Why do they say we are fighting? We really are not. We were all together in the beginning. Our two bands and all of you guys, everyone used to be together. Shall we go back to the very beginning?  Shall we all share the same craziness again?"
Kirito's words during the encore truly summarized the spirit of that night. This was not a WAR. Jointly presented by a band who has continued for 20 years and the other band who decided to resume their legend as everyone expected, the show was a grand celebration that both bands sent to congratulate each other. Interestingly enough, the day of the concert also coincided with the traditional festival in Japan, Tanabata. As the festival celebrates the annual meeting of the deities and lovers Orihime and Hikoboshi, DIR EN GREY and PIERROT might have been destined to meet and compete with each other on the stage of Yokohama Arena on this special day.
---
ANDROGYNOS Announcement Video
https://youtu.be/1pNCvvQNbn4
ANDROGYNOS OFFICIAL SITE
http://www.androgynos.jp/
ANDROGYNOS Twitter
https://twitter.com/androgynosJP
ANDROGYNOS Facebook
https://www.facebook.com/ANDROGYNOSjp-1794451704137371/
---
Posted by Melissa