Luna Haruna will perform at Anime Weekend Atlanta's main event hall on September 30th, 2017 (SAT) as a musical guest of honor.  She will also be making an appearance in a panel and autograph session.
For more information, visit: https://awa-con.com/
She will also challenge voice acting for the first time in upcoming anime URAHARA. The series, a production collaboration between Crunchyroll and Bilibili, is set to stream worldwide on October 4th, 2017.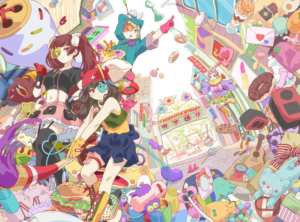 The ending theme for URAHARA and also her 11th single, "KIRAMEKI☆LIFE LINE" will be released digitally worldwide this Fall.
<Luna Haruna PROFILE>
Born on October 11th, Luna Haruna is a rising AniSong (anime song) artist.  She debuted in May of 2012 with "Sora wa takaku Kaze wa utau" (Ending theme to anime Fate/Zero 2nd season), which was written by Yuki Kajiura.
Luna Haruna's current hits are: "Overfly" (TV anime Sword Art Online "fairy dance arc" ending theme song), "Aioutae" (TV animeMonogatari series 2nd season ending theme song), "snowdrop" (TV anime Monogatari series 2nd season -Koi Monogatari- ending theme song), "Startear" (TV anime Sword Art Online II ending theme song), "Kimi Iro Signal" (TV anime Saekano: How to Raise a Boring Girlfriend opening theme song), "Ripple Effect" (TV anime High School Fleet ending theme song), "Windia" (Videogame Sword Art Online –Hollow Realization-theme song) and more.
She has been invited to numerous live events all over the world, and her popularity exceeds to outside Japan.  Her sweet visuals and her deeply-resonate voice inspire many.
 <Anime Weekend Atlanta>
Anime Weekend Atlanta is an event held in US Atlanta, Georgia.  The 4-day convention is held annually at the Cobb Galleria, and Renaissance Waverly Hotel, and is the biggest convention that celebrates Japanese anime (animation), manga (comics) and cosplay (costume-play) in Southeastern US.
<URAHARA>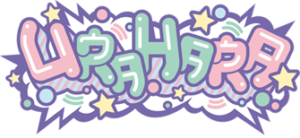 URAHARA is based on "PARK: HARAJUKU Crisis Team!" created by Patrick Macias (Crunchyroll).  The story takes place in PARK; a real-life store located in Harajuku that is created under the theme of "FASHION x OTAKU x CREATION".  It follows three girls, Rito, Mari, and Kotoko, as they try to protect their beloved Harajuku from aliens who try and steal human culture.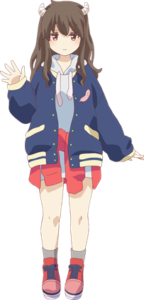 Luna Haruna will be playing the voice of Rito Sudo (see above), a kind girl who expresses her emotions through drawing.  She loves to draw freely and usually dresses in street fashion.  Rito loves her two friends Mari (Sumire Uesaka) and Kotoko (Manaka Iwami), and thinks of PARK, which she created with Mari and Kotoko, as her home.
Stream date: October 4th, 2017 (AbemaTV, Crunchyroll, bilibili)
Airdate: TOKYO MX (10/5) BS Fuji (10/9) JAPAN ONLY
View PV below: