Britney TOKYO, the most famous nail artist in the U.S. and a trendsetter, challenges contemporary art for the first time.
Britney's world is a very unique and fascinating one. It is red, white, and colorful with a pop style but it also coexists with grotesque elements, blood and eyeballs like in a horror movie.
For this exhibition Britney Tokyo uses canvases, FRP sculptures, ceramics, among other materials as form of expression to unveil remarkably original art pieces that goes beyond nail art.
We welcome you to a journey into Britney's World! Transiting through nail art and flying high into the universe of contemporary art.
Artist's comment
"I have been drawing on tiny canvases. These tiny canvases are ephemeral, lasting only a few weeks. For some, nail art may not be art but I perceive nail art as a brilliant form of contemporary art. I proudly invite you to come and see my art, which for this exhibition is expressed on a larger and long-lasting canvases!"
---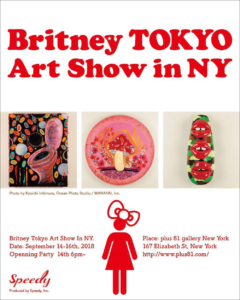 Britney TOKYO Art Show in NY
Date:
14th to 16th of September, 12:00-19:00
Opening reception–
September 14th, Friday, 6pm-9pm
Place:
plus 81 gallery New York
167 Elizabeth St, New York, NY 10012
(646) 998-4386
http://www.plus81.com
---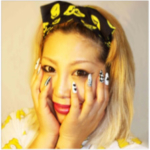 Britney TOKYO, Artist
Artist based in Hollywood, winner of American Influencer Awards 2017.
Britney TOKYO has graced TV commercials, Hollywood movies and music videos with her nail art.
Loved by Ariana Grande, Kim Kardashian, Kylie Jenner, Katy Perry, Rita Ora among other celebrities, Britney Tokyo's popularity has kept her agenda full, usually taking months to schedule an appointment with her.
Atsushi Fukuda, Curator
CEO of Speedy, Inc.,
Visiting Professor at K.I.T. Graduate School & Yokohama College of Art.
Founder of Sony Digital Entertainment.
Awards
– Cartier Award "Change Maker of the Year" (2016)
– Warner Brother's 3 years consecutive awarded "Best Marketer of the Year" (2010 – 2012)
About Speedy, Inc.
Asia: 8F 7-7-7 Roppongi, Minato-ku, Tokyo Japan106-0032
U.S.: 1332 N Sierra Bonita Ave Apt 1 West Hollywood, Ca 90046
Europe: Narva mnt 5. 10117 Talinn Estonia
http://spdy.jp

Company with headquarters in Tokyo, Speedy is involved on various art projects and successfully introduced artists to local art events in Japan, such as "Tokyo Art Fair" and 101 Contemporary Art". In 2016, we opened the world's first VR art gallery in Tokyo. Our expertise lays on producing entertainment which combines high-end technology with contemporary art.
Speedy proudly announces the opening of our gallery in L.A in January 2019. We aim to create a space to introduce Asian artists to the world.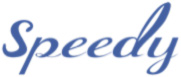 ---
Posted by Meg