It is a four-wheeled vehicle equipped 48cc engine that is the same capacity as a motorized bicycle. It will be registered as a microcar and its license plate is a light blue color. It is semi-automatic transmission (no need to press a clutch pedal ), so you don't need a license for manual transmission, which can be comfortable to drive for female drivers.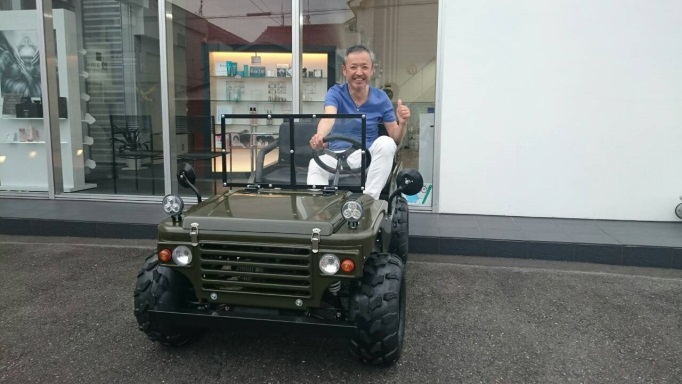 The gearshift patterns are reverse, neutral, and 3 forwards gears. You can drive the car with a regular drivers license, and register it as 50cc, single-seated motorized bicycle(microcar) (only in Japan). You can ride it with 2 people on off-road, leisure facilities, and private properties. Seat belts are equipped on both sides of the bench seat. You can enjoy driving the car with your family, friends, and grandchildren. You can drive it as an everyday car, agricultural vehicle, or you can just place it as a furniture.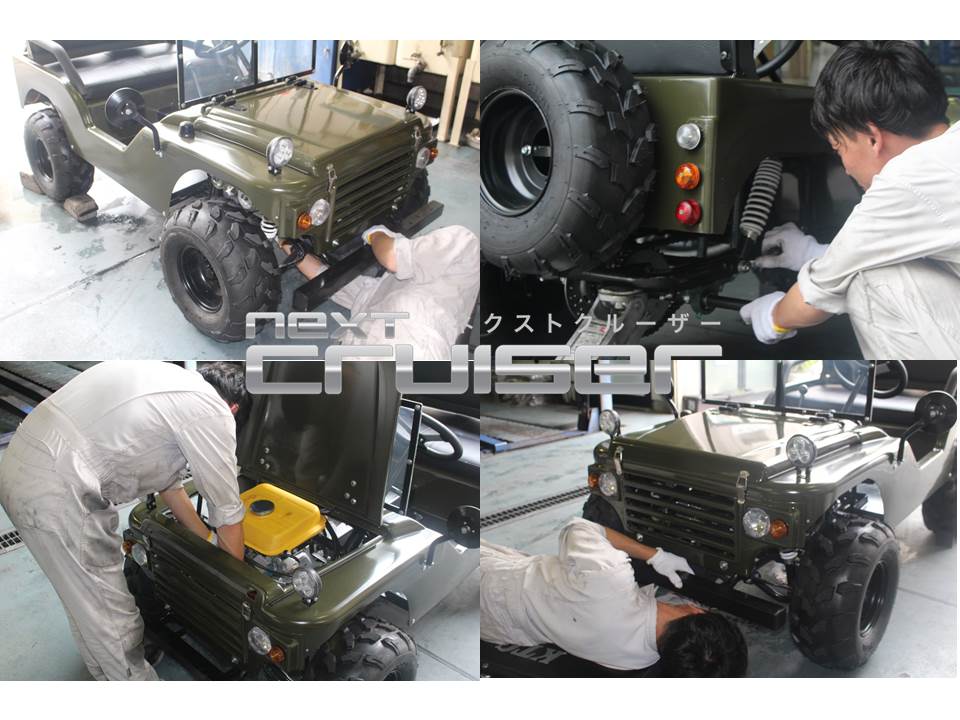 Official website
http://www.nextcruiser.jp/
---
Product Information
Product name : next cruiser
Price : ¥398,000 (tax included)
Model : motorized bicycle
Weight : 150kg
Length : 2,100mm
Height : 910mm
Capacity : 1 person
Minimum turning radius : 2.4m
Starting method : self starting motor
Transmission : semi-automatic transmission (3 forward, 1 reverse)
Displacement : 48cc
Type of fuel : unleaded regular gasoline
Tank size : 3.8L
Maximum output: 3.35kw/ 8,000rpm
Maximum torque : 3.1Nm/ 5,500rpm
Tire size : 18×9.5-8
Brake method : front wheel : double disk
back wheel : single disk
Exterior : LED head (standard equipment)
front screen (standard equipment)
rear tire (standard equipment)
Interior : bench seat with backrest (standard equipment)
Distributor: BLAZE corporation (http://www.blaze-inc.co.jp/)
*Regulations about running distance and driver's license are only valid in Japan.