The figures of "Mutta Namba" and "Hibito Nanba" that are the main characters of TV and film adapted anime "Space Brothers" are released for the first time.

They came out in spacesuits. Not only the characteristics of their faces, bodies, hair, and mustache, but also the hue and shape of their spacesuits and helmet are elaborated. Only HG series could make this quality.
Mutta and Hibito are sold separately, but you can enjoy the world of the Space Brothers more if you get both of them.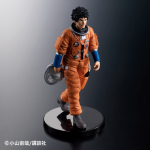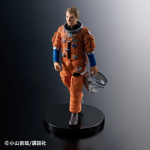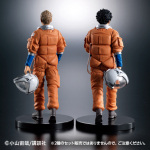 Price : 4,104 yen each (includes tax)
Size : about 120mm (length)
Release date : Friday, November 13th, 2015