With Toronto International Film Festival (TIFF) 2017 just around the corner, its highly-acclaimed annual program Midnigh Madness showing the "the wild side" of films, namely the midnight screenings of the best in action, horror, shock and fantasy cinema, has recently announced the world premiere of Downrange among its all-star line-up, directed and produced by world-renowned Japanese director Ryuhei Kitamura, who is also the creator of blockbusters such as Azumi, Lupin the 3rd, and Godzilla: Final Wars. As POPJNEO is excited to confirm our attendance at the festival and Midnight Madness this year to cover Downrange for our readers and Kitamura's fans, first we'd like to share with you guys some details about the film and its production to get you psyched up for our report later!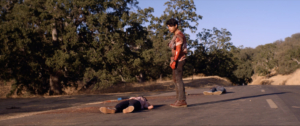 DOWNRANGE SYNOPSIS 
For six college students carpooling cross-country, a seemingly mundane blow-out is the beginning of a grueling fight for survival. They're in the midst of changing the flat when they discover a spent slug and realize this was no accident… The tire was shot out. Suddenly, bullets zip and ping all around as they find themselves under siege by a mysterious, merciless sniper. Within seconds, they're pinned down behind their vehicle. On a deserted rural road, in the middle of nowhere, with maddeningly inconsistent cell service… Helpless. Alone. Praying for another car to come. Yet the shooter does not approach to finish them off. Instead he simply waits. Silent. Patient. Drawing them into a suspenseful battle of wits. Under the punishing heat of a blazing sun, the ensuing game of cat-and-mouse tests the resourcefulness of both sides, action escalating as new victims speed unsuspectingly into the line of fire. By nightfall what was once an unassuming stretch of isolated country road has become a smoking battlefield of wrecked cars, strewn corpses, hide-and-seek shootouts and everyone-for-themselves desperation. By sunrise? It's only going to get worse…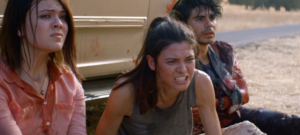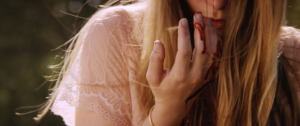 Watch the official trailer of Downrange here:
ABOUT THE PRODUCTION
In the West, director Ryuhei Kitamura — the man behind such cult hits as Versus, Azumi and The Midnight Meat Train — may have worked with big names like Bradley Cooper and Luke Evans; and in the East, superstars like Shun Oguri and Tadanobu Asano, but he got his start in independent film, with he and his collaborators fighting against all odds to craft large-scale excitement with next to no money or resources.
When he first heard his writing partner Joey O'Bryan's germ of an idea for Downrange, his instincts told him that the only way to get this done properly was to return to the indie roots of Versus, produce it himself and retain complete creative control. Together, Kitamura and O'Bryan continued to hone the initial concept, inspired by their love of efficient, enigmatic genre fare like Duel, The Texas Chainsaw Massacre, Halloween and The Hitcher.
Given its idiosyncratic approach to thrills — endowing the wide-open spaces of Nowhere, U.S.A. with a contradictory sense of claustrophobia, not to mention action set-pieces in which the characters can barely move — Kitamura held fast to his conviction to bypass the choppy waters of Hollywood development, and instead picked up the phone to call an old friend of twenty years… legendary producer Taro Maki.
Renowned for producing Satoshi Kon's anime classics Millennium Actress and Tokyo Godfathers, as well as the award-winning blockbuster phenomenon In This Corner of the World, Maki-san knew Kitamura even before Versus, and was ahead of the curve in recognizing his talent and potential. For years they'd been searching for the perfect timing and project to collaborate on. After hearing Kitamura's pitch for Downrange, Maki-san agreed, they'd found it.
Kitamura soon brought in another friend to provide further infrastructure: Ko Mori, the only Japanese producer based in Hollywood, responsible for the highly-acclaimed Uzumasa Limelight, Man From Reno and Lord of Chaos.
Surrounded by strong partners and a hand-picked cast of fresh young faces, Kitamura unleashed his uncompromising vision to create a minimalist thriller with maximum tension. Stylish as ever, but even leaner and meaner than ever before.
ABOUT DIRECTOR RYUHEI KITAMURA
Ryuhei Kitamura was born in Osaka, educated in Australia and currently resides in Los Angeles. "When I was seventeen", he said in an interview, "and the time came to start thinking about what I wanted to do in life, I figured I loved watching movies, so why not become a filmmaker. It was that simple."
His first feature film Versus propelled him to international fame, its overwhelming success leading to myriad opportunities and a string of sensational releases in Japan, including the award-winning box office smash Azumi and Toho's epic 50th anniversary franchise blowout Godzilla: Final Wars.
Kitamura's presence soon extended beyond live-action cinema and into other arenas, directing the TV ratings juggernaut Sky High, the highly-acclaimed video game Metal Gear Solid: The Twin Snakes, an electric concert documentary capturing a nonstop ten hour performance by Japanese rock superstar Tsuyoshi Nagabuchi, and the innovative anime Baton.
In 2008, Kitamura directed his first Hollywood movie, the slick and shocking The Midnight Meat Train, based on the story by Clive Barker and starring Bradley Cooper.
In 2012, Kitamura directed Luke Evans in the twisty psychological slasher No One Lives, while 2014 saw his return to Japan to helm the blockbuster hit Lupin the 3rd, based on Monkey Punch's iconic manga and its long-running anime counterpart.
Kitamura recently completed his installment of the feature horror anthology Nightmare Cinema, in which each episode is directed by a different legendary genre director, and is currently hard at work on the action thriller The Doorman, in addition to several other exciting projects all over the world.
---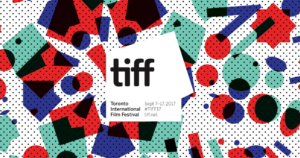 The 2017 Toronto International Film Festival (TIFF) runs from September 7 – 17th. You can check out below for the full lineup of Midnight Madness this year. Visit TIFF website for more events, line-up and schedule. POPJNEO will be delivering reports on the world premiere of Downrange as well as other films at the festival, so make sure to stay tuned! For those of you who are attending TIFF, we hope to see you there!
Bodied, Joseph Kahn, USA, World Premiere (Opening Film)
Brawl in Cell Block 99, S. Craig Zahler, USA, North American Premiere
The Crescent, Seth A. Smith, Canada, World Premiere
The Disaster Artist, James Franco, USA, World Premiere
Downrange, Ryuhei Kitamura, USA, World Premiere
Great Choice, Robin Comisar, USA, Canadian Premiere
Let the Corpses Tan, Hélène Cattet, Bruno Forzani, Belgium/France, World Premiere
Revenge, Coralie Fargeat, France, World Premiere
The Ritual, David Bruckner, UK, World Premiere
Vampire Clay, Sôichi Umezawa, Japan, World Premiere (Closing Film)
---
Posted by Melissa